Impact
The FACT Alliance engages in and co-hosts conferences, presentations, and events that are making real-world impacts
The FACT Alliance strives to make positive impacts through empowering stakeholders to apply research that is relevant and cutting-edge, in order to deliver on-the-ground outcomes. Staying engaged with stakeholders is a key component for our success.
Examples of impactful events we've organized or taken part in are below.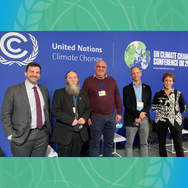 The FACT Alliance formally launched at COP26, which stands for "conference of the parties" to the UN Framework Convention on Climate Change, held for the 26th time in October of 2021. The announcement of the FACT Alliance took place at a COP26 event, entitled "Bridging the Science-Policy Gap for Impactful, Demand-Driven Food Systems Innovation." It was co-hosted by FACT Alliance organizations: MIT's J-WAFS, Columbia University, and the American University of Beirut. CGIAR research program Climate Change, Agriculture and Food Security (CCAFS) also helped host the event which featured a panel discussion with several FACT Alliance members and the UK Foreign, Commonwealth and Development Office (FCDO). Read more by clicking here or watch the event by clicking here.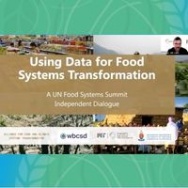 In the summer of 2021, the Alliance planned and conducted two dialogues in advance of the United Nation's 2021 Food Systems Summit. The online dialogues were intended to engage people across the globe, especially those working on the front lines of food systems. The events included keynote addresses from experts in food systems transformation, as well as thought-provoking panel discussions and breakout sessions. Watch recordings of the dialogues and read more about them by clicking here.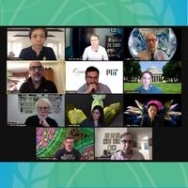 J-WAFS, the FACT Alliance's leading organization, held a series of virtual stakeholder "mini-dialogues" that took place from June through August 2020, engaging over 100 stakeholders and researchers. The virtual format enabled a much wider set of stakeholders to provide input to the participating researchers. Through these discussions, J-WAFS compiled a body of knowledge that helped to refine the scope and mission of the FACT Alliance in FY21.