Our Research
Automated counting of migrating salmon for conservation and fisheries management in the Pacific Northwest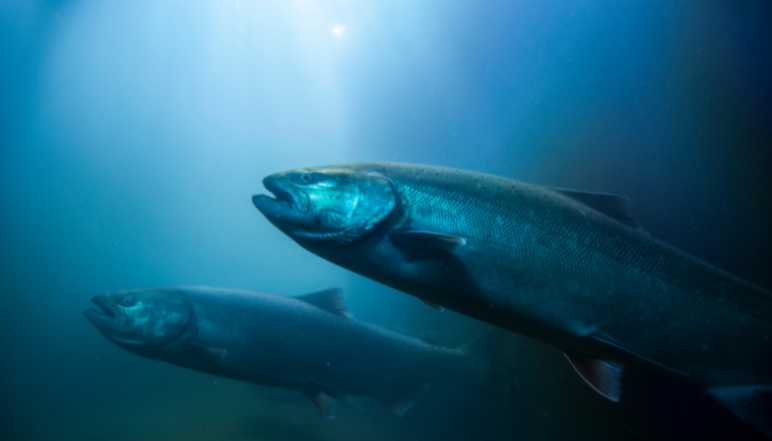 Principal Investigator
Sara Beery
Assistant Professor
Department of Electrical Engineering and Computer Science
Faculty of AI and Decision Making
Computer Science & Artificial Intelligence Laboratory
Sara Beery is an assistant professor in MIT's Artificial Intelligence and Decision-Making Faculty. Her research focuses on building computer vision methods that enable global-scale environmental and biodiversity monitoring across data modalities, tackling real-world challenges, including geospatial and temporal domain shift, learning from imperfect data, fine-grained categories, and long-tailed distributions. She works toward increasing the diversity and accessibility of academic research in AI through interdisciplinary capacity building, founded the AI for Conservation Slack community, serves as the Biodiversity Community Lead for Climate Change AI, and founded and directs the Summer Workshop on Computer Vision Methods for Ecology.
Challenge:
Can we use computer vision and in-river sonar to accurately and efficiently count migrating salmon?
Research Strategy
Build computer vision methods that adapt to changing river conditions and fish densities to maintain high accuracy throughout the migration season
Design efficient human-AI systems for quality control and uncertainty estimation and test these systems on new rivers not seen during model training
Deploy our system in rivers across the Pacific Northwest in partnership with the Alaska Department of Fish and Game and the National Oceanic and Atmospheric Administration
Project description
Salmon are a keystone species in the Pacific Northwest (PNW). Yearly salmon migrations have supported ocean and river ecosystems and fed human populations for at least 7,500 years. Increased human impact through overfishing, habitat loss, and climate change threatens extinction of populations across the region. Addressing this risk requires science, environmental conservation, and good fisheries management. The starting point is accurate data on salmon population sizes. Accurately counting salmon during their seasonal migration to their natal river to spawn is essential in monitoring threatened populations, assessing the efficacy of recovery strategies, guiding fishing season regulations, and supporting the management of commercial and recreational fisheries.
This project is working to build the first completely automated system to estimate the size of salmon populations in the PNW. The system will provide an unprecedentedly detailed picture, in space and time, on the state of salmon populations large and small and will help improve fisheries management and remediation project assessment. The system is based on combining sonar sensors that will image individual fish as they swim upstream in rivers (currently in use for counting fish by hand), and computer vision techniques for training accurate algorithms to interpret sonar video and detect, track, and count fish automatically while adapting to changing river conditions and fish densities.
Additional Details
Impact Areas
Water
Food
Climate & Sustainability
Research Themes
Sensors & Monitoring
Technology & Commercialization
Sustainability & Adaptation
Modeling & Data Analytics
Year Funded
Grant Type
Status