Our Research
Mobile evaporative cooling rooms for vegetable preservation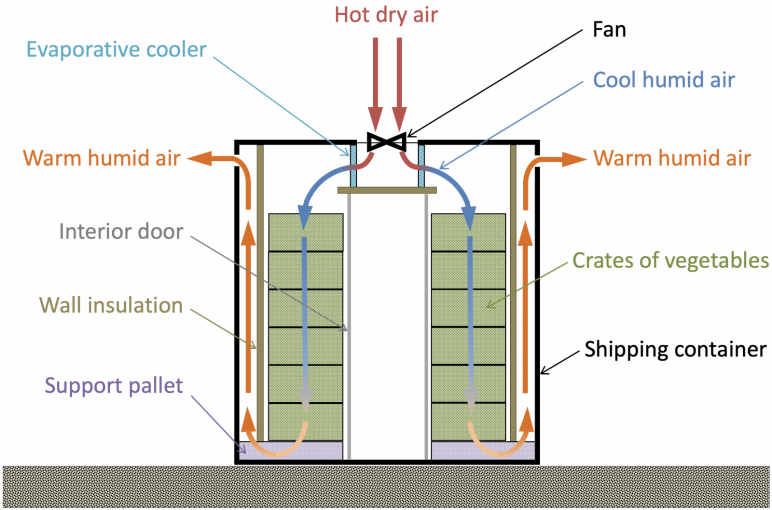 Cross-section schematic of the forced-air evaporative cooling chamber. This design is based on retrofitting a used standard 20' or 40' shipping container in order to reduce construction costs, allow for the chamber to be mobile, and improve ease of construction and replicability. Image credit: Eric Verploegen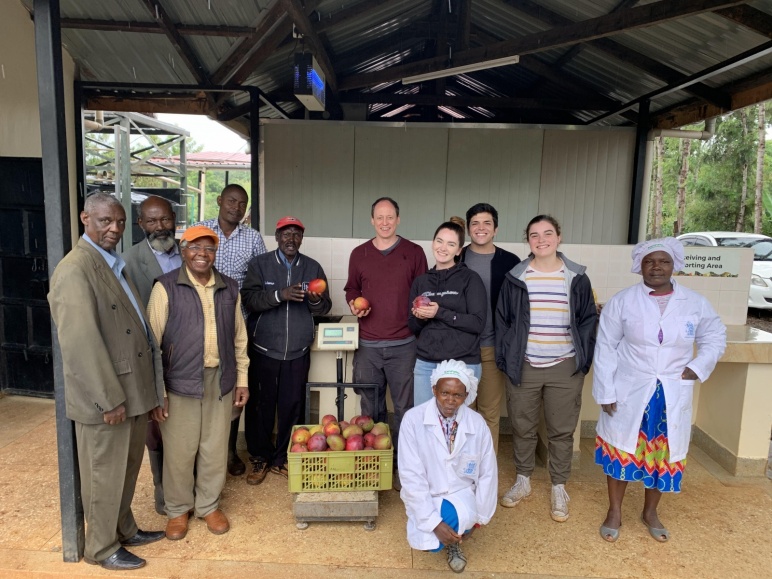 The MIT D-Lab research team with members of a farming cooperative in Karurumo, Kenya. Image credit: Benson Mania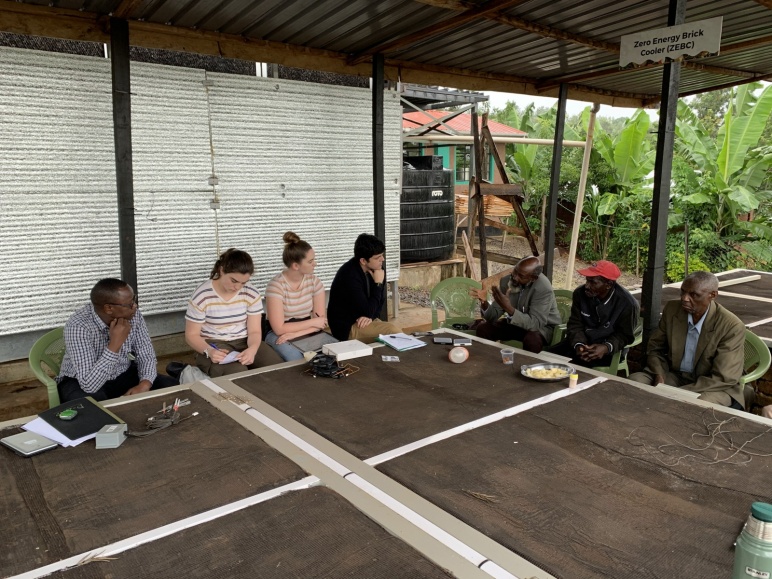 MIT and University of Nairobi students interviewing members of a farming cooperative in Karurumo, Kenya. Image credit: Eric Verploegen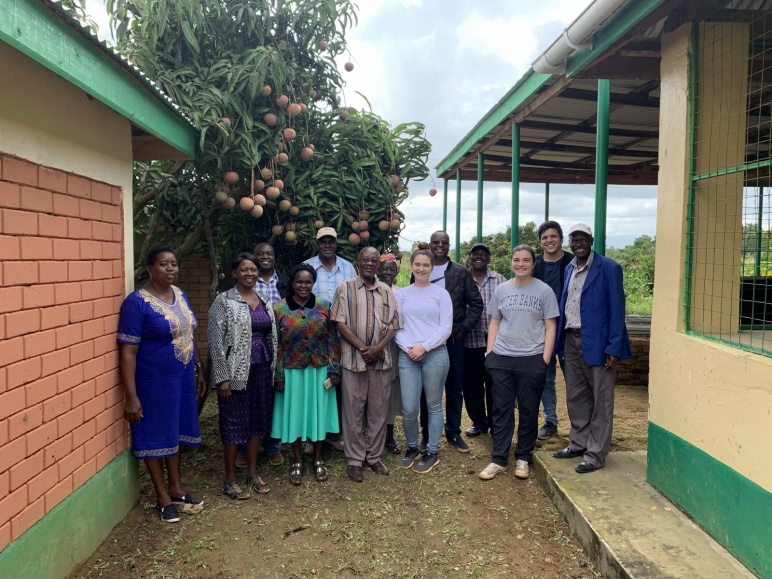 MIT and University of Nairobi students with members of a farming cooperative in Masii, Kenya. Image credit: Eric Verploegen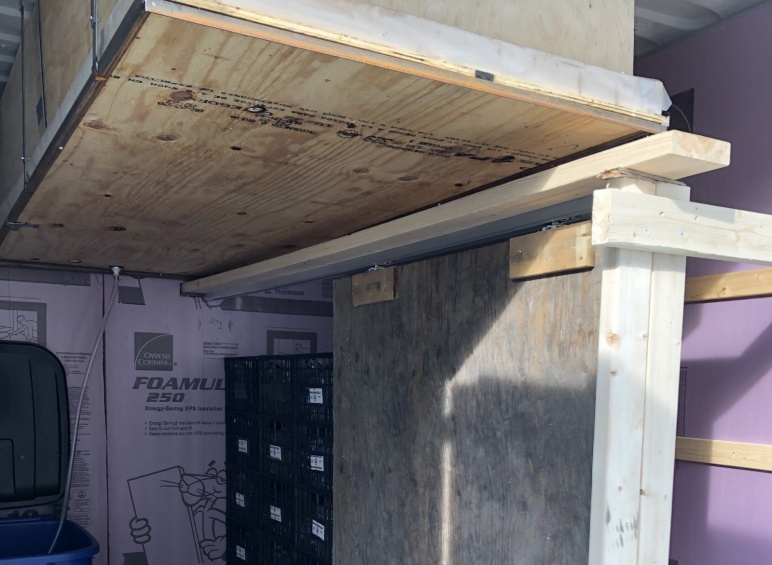 The experimental storage area inside the shipping container with the door slid open to allow the removal and placement of crates (black). Each crate contains eighty 8-ounce water bottles. The door to the right of the crates is mounted on an overhead track. Image credit: Eric Verploegen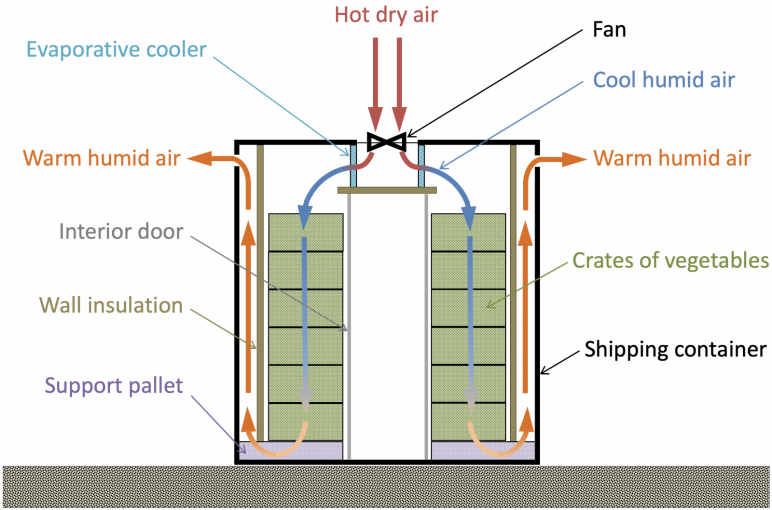 Cross-section schematic of the forced-air evaporative cooling chamber. This design is based on retrofitting a used standard 20' or 40' shipping container in order to reduce construction costs, allow for the chamber to be mobile, and improve ease of construction and replicability. Image credit: Eric Verploegen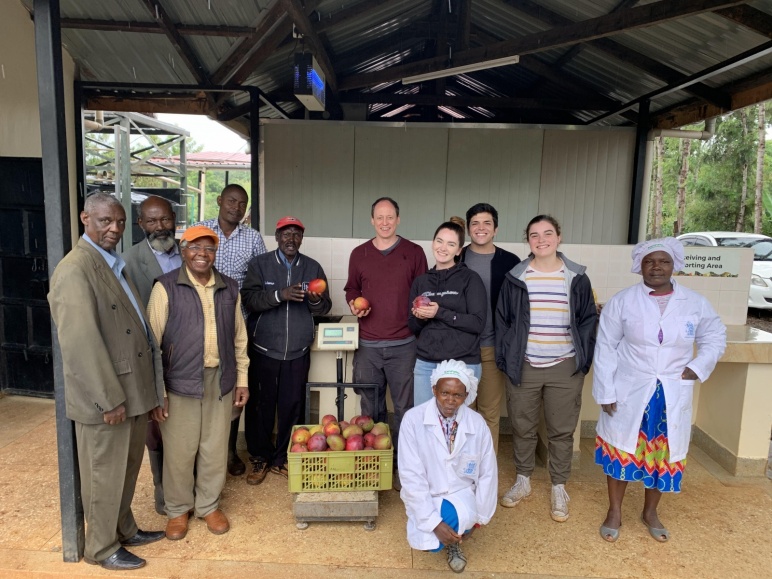 The MIT D-Lab research team with members of a farming cooperative in Karurumo, Kenya. Image credit: Benson Mania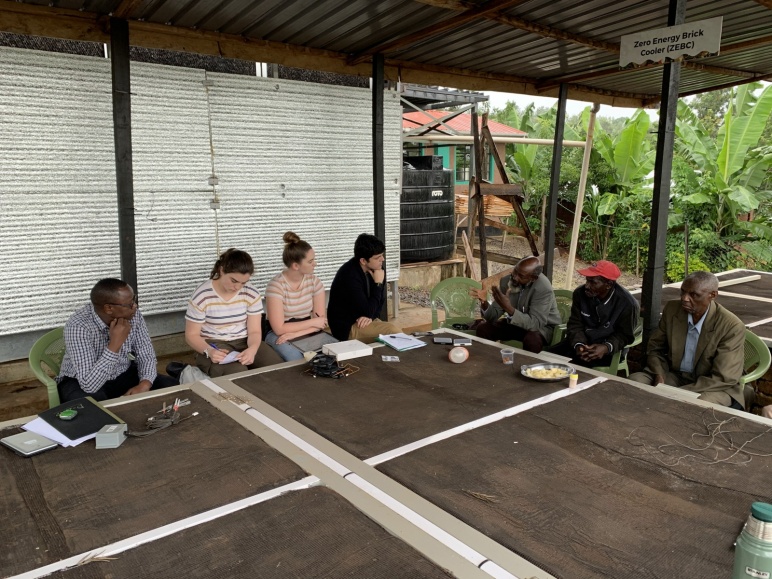 MIT and University of Nairobi students interviewing members of a farming cooperative in Karurumo, Kenya. Image credit: Eric Verploegen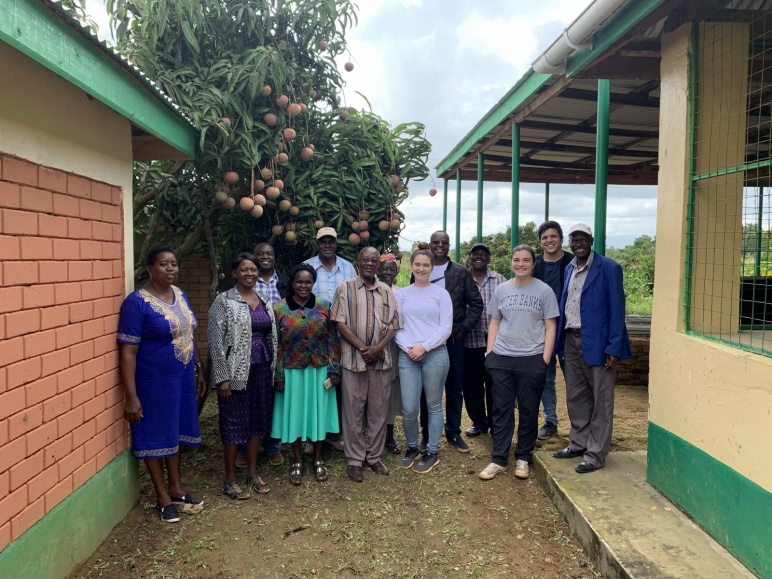 MIT and University of Nairobi students with members of a farming cooperative in Masii, Kenya. Image credit: Eric Verploegen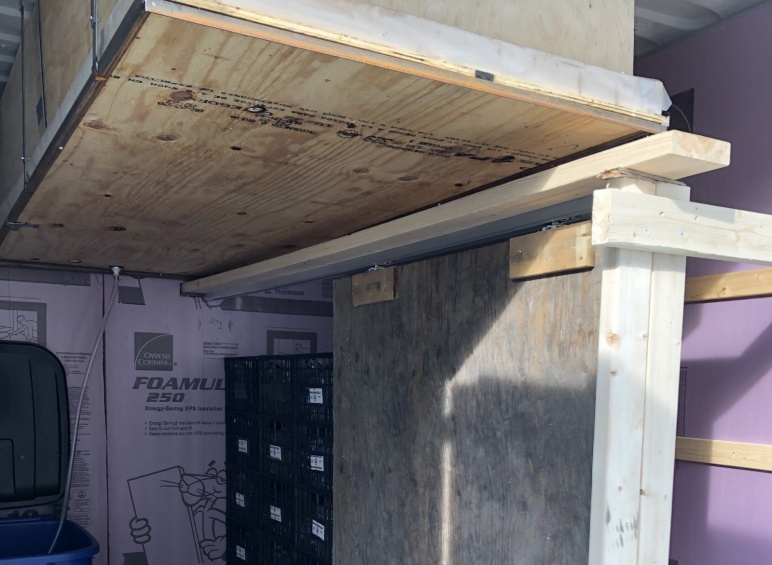 The experimental storage area inside the shipping container with the door slid open to allow the removal and placement of crates (black). Each crate contains eighty 8-ounce water bottles. The door to the right of the crates is mounted on an overhead track. Image credit: Eric Verploegen
Challenge:
Can we commercialize a cold storage chamber using evaporative cooling that is lower cost than the currently available technologies? Can we reduce post-harvest losses of fruits and vegetables for farmers in rural off-grid communities?
Research Strategy
Conduct prototype testing and computer modeling to continue to improve the forced-air evaporative cooling chamber performance and design
Collaborate with existing cold storage providers and NGOs to pilot the technology with smallholder farmers in India and Kenya, and gather data from these pilots
Identify key markets and approaches for scaling the commercialization of forced-air evaporative cooling chambers
Develop and publish publicly available open-source designs of the technology and engage and support early adopters and promoters of the technology
Project description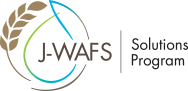 In many countries across the world, a significant portion of the food produced (30-50%) is lost before it reaches the table primarily due to high-temperature conditions. Forced-air evaporative cooling chambers have the potential to provide an effective, low-cost solution for postharvest fruit and vegetable storage in low-income regions with hot and dry climates. This innovative design, based on retrofitting shipping containers, will provide a lower-cost alternative to refrigerated cold rooms and a better-performing alternative to charcoal evaporative cooling chambers and non-climate-controlled environments. The water required to operate the chamber is only a small fraction of the water consumed in growing the food. Access to improved fruit and vegetable storage will reduce food loss, enable farmers to sell their produce at a higher price at different times of day, and improve access to nutritious food in the community. This Solutions grant will support the development, publishing, and promotion of publicly available open-source designs of the technology, along with continued testing of pilot chambers operating in Kenya and India, and engagement with early adopters of the technology.
Additional Details
Impact Areas
Research Themes
Technology & Commercialization
Sustainability & Adaptation
Transforming Food Systems
Equity & Access
Year Funded
Grant Type
Status