Our Research
Off-grid portable ion concentration polarization desalination unit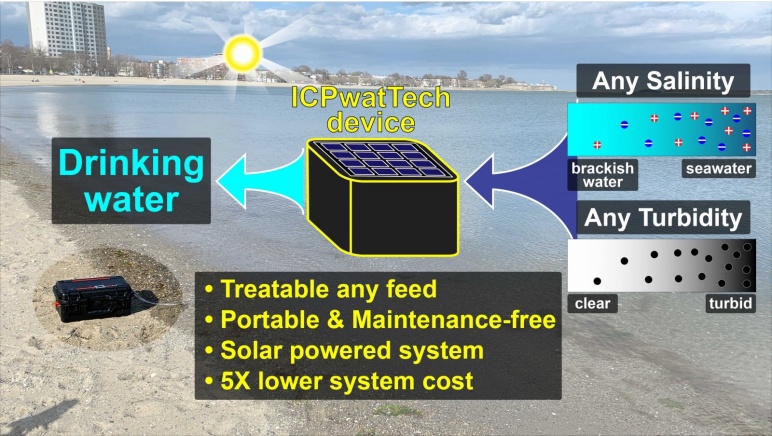 Figure of the ICPwatTech device, a portable desalination system.
Challenge:
Why are we still using several billion plastic bottles of water, when they are expensive to ship, and environmentally disastrous?
Research Strategy
Develop a sustainable and economical bottled water alternative for various critical (cost-insensitive) applications that is at least 5X lower system cost than other commercial alternatives.
Cultivate a truly portable and low-maintenance desalination system capable of removing both salts and larger particles, and other contaminants.
Deploy prototypes to various field-operation scenarios for gathering user experiences.
Project description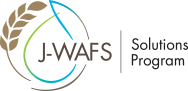 The water purifiers market is expected to grow from $45.0B in 2019 to $90.1B in 2025 with the decline of freshwater availability. However, the current products on the market (e.g., household reverse osmosis) are limited to treat low salinity feed (< 1 g/L, < 1 NTU), which is not adequate for addressing emerging challenges, such as salinization (e.g., groundwater in California) and sudden disaster (e.g., Flint water crisis). Building on the recent progress in the ion concentration polarization process, we completed a fully functional prototype of a portable desalination system. It is a compact (~ 1.5 ft3) and lightweight (< 10 kg) apparatus capable of removing dissolved (up to 45 g/L) and suspended solids (up to 30 NTU) altogether from brackish water and seawater to yield potable water (< 0.5 g/L) at the rate of 1 L/h. At the end of the project, the next-generation prototype and its performance will be demonstrated, and the mass production strategy and business model will be established. The target prototype will have 1 L/h per cartridge (stackable up to 10 cartridges, ~10 L/h). It will be useable in both installed and remote field settings with renewable power options (solar panel).
Publications
Junghyo Yoon, Hyukjin J. Kwon, SungKu Kang, Eric Brack, and Jongyoon Han, Environmental Science and Technology, 2022
News
Additional Details
Impact Areas
Research Themes
Water Purification & Desalination
Year Funded
Grant Type
Status