Our Research
Accurate optical sensing for efficient fertilizer use and increased yield in small farms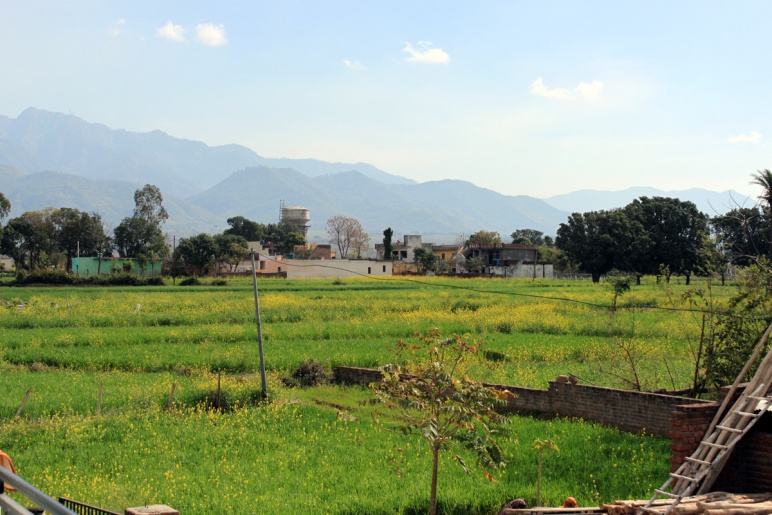 Understanding data allows small-holder farmers to make informed decisions about sustainable fertilizer application. Image Credit: Kinshuk Sunil, CC BY-SA 2.0, via Wikimedia Commons
Challenge:
How can spectroscopic sensors facilitate efficient crop management for small-holder farmers by reducing nitrogen fertilizer application while preserving crop yields?
Research Strategy
Develop a cost/benefit analysis for nitrogen-uptake sensors for crops and crop-management practices in Punjab
Exchange measurement protocols and obtain initial data for relevant crops in Punjab
Project description
Small holdings farmers make decisions on how to manage their crops every day from fertilizer application, to irrigation, to timing the harvest, and controlling pests. These decisions directly influence their costs, profits, and the sustainability of their enterprise through fertilizer run-off and use of water resources.

Rajeev Ram, a professor in the Department of Electrical Engineering and Computer Science at MIT, and Rajesh Kumar, an assistant professor of Biomedical Engineering at IIT-Ropar, seek to establish the potential for portable optical sensors to provide rapid, actionable data that can allow small holdings farmers to better manage their crops. In particular, their research explores the potential for spectroscopic 'fingerprinting' of the nitrogen uptake to better guide management of fertilizer use in field crops that are economically important and highly relevant to the region of Punjab, India. The team of electrical and biological engineers will work together to demonstrate rapid, specific crop diagnostics as decision support tools that are accessible to marginal farmers.
This research is supported by an MIT-IIT Ropar Seed Fund grant funded by J-WAFS and administered in partnership with MISTI Global Seed Funds.
Additional Details
Impact Areas
Research Themes
Sensors & Monitoring
Soil Fertility & Crop Productivity
Year Funded
Grant Type
Status