News
Winners announced for the 2022 J-WAFS World Food Day Student Video Competition: MIT Research for a Food Secure Future
J-WAFS' food and agriculture-focused video competition showcases the range of approaches that MIT students apply across departments, labs, and centers to solve food systems challenges.
October 14, 2022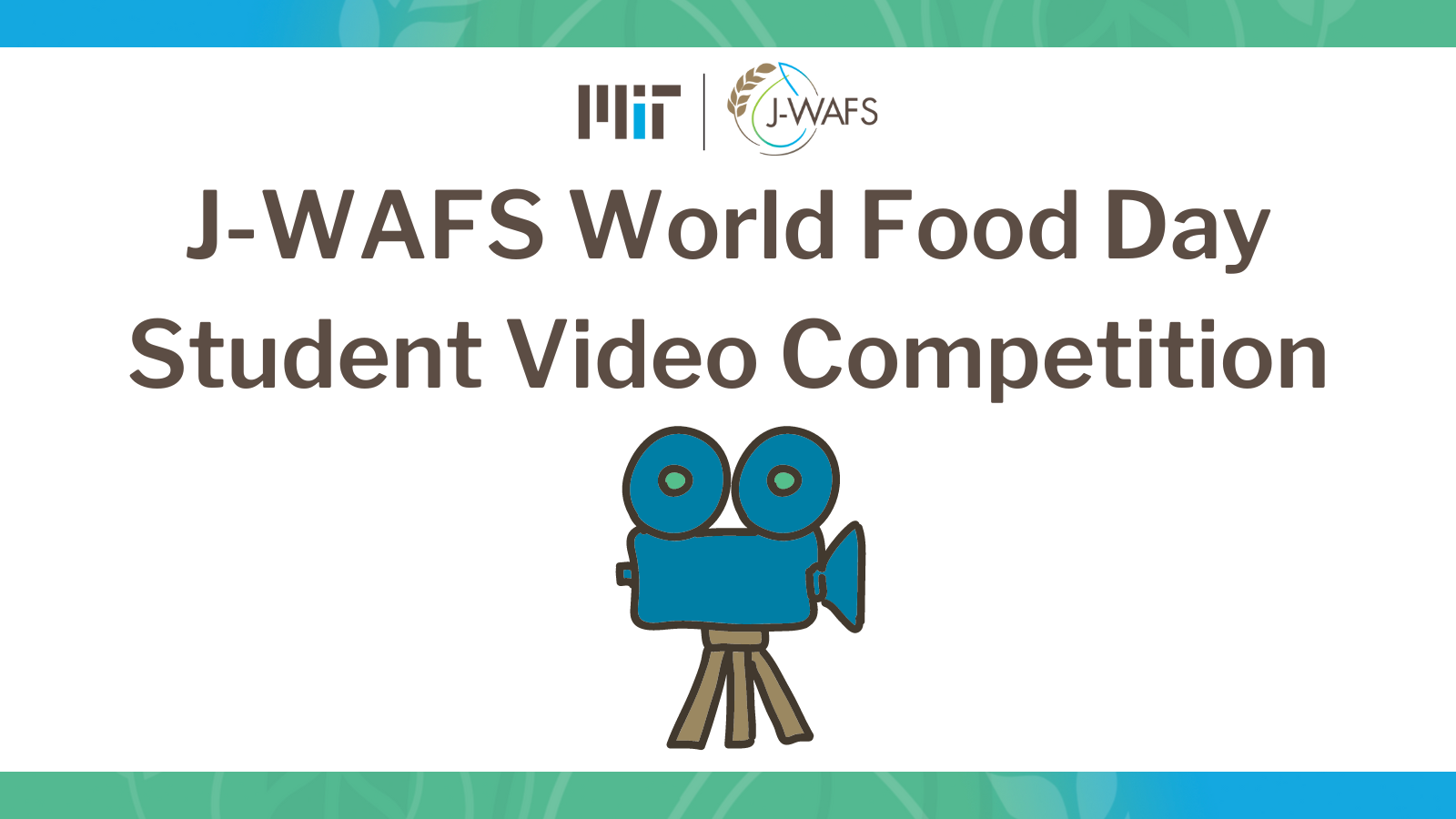 October 16th, 2022 marks the 43rd annual World Food Day. To celebrate, J-WAFS held a video competition for MIT undergraduates, graduate students, post-docs, and recent graduates. These videos showcase the exciting research being conducted across a variety of MIT departments and programs aimed at finding solutions to global food systems challenges.
The prize-winning videos were reviewed by a distinguished group of judges including food systems experts representing different sectors, science communications professionals from within and outside MIT, and additional MIT colleagues.
First Place Winner
AgZen Cloak: Reducing Pesticide Pollution and Waste
Vishnu Jayaprakash, Recent alum, Department of Mechanical Engineering
Second Place Winner,
Judges' Choice Award: Research Originality,
Judges' Choice Award: Creative Communication
Developing Sustainable Food Packaging for a Food-Secure Future
Sarah Av-Ron, PhD Candidate, Department of Material Science & Engineering
Katharina Fransen, PhD Candidate, Department of Chemical Engineering
Judges' Choice Award: Potential for Impact,
Judges' Choice Award: Recognizing the Role of Nutrition in Food Security
Novel Materials to Fortify Foods and Combat Hidden Hunger
Rhoda Zhang, PhD Candidate, Department of Chemical Engineering
Judges' Choice Award: Social Impact
Grain Box: Designing Decentralized and Integrated Solutions to Optimize Post Harvest Value Chain for Smallholder Farmers in Rural India
Mona Vijaykumar, Recent alum, Department of Architecture
Radhakrishnan Thanjuvar Ramakrishnan, Harvard University