Judging Panel for J-WAFS 2022 World Food Day Video Competition
J-WAFS has announced the judging panel for the 2022 World Food Day Video Competition: MIT Research for a Food Secure Future. The panel is comprised of food systems experts across industry and academia. Learn more about each of our judges below: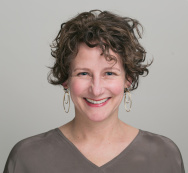 Lauren Baker
Lauren Baker, PhD, has more than 20 years of experience leading cross-sectoral research, policy and advocacy for sustainable food systems in non-profit, academic, business, policy and philanthropic contexts. Lauren is currently deputy director at the Global Alliance for the Future of Food, an alliance of philanthropic foundations working to transform global food systems. At the Global Alliance, Lauren's work is focused on the intersections between food systems and health, climate change, agroecology and true cost accounting. Previously, Lauren led the Toronto Food Policy Council, a citizen advisory group embedded within the City of Toronto's Public Health Division. She was the founding director of Sustain Ontario — the Alliance for Healthy Food and Farming. Lauren has taught in the Global Food Equity program at the University of Toronto and at Ryerson University. She is the author of Corn meets Maize: Food Movements and Markets in Mexico (2013), and co-editor of Balancing the Scales: True Cost Accounting for Food (2021) and Earth to Tables Legacies (forthcoming 2022).
---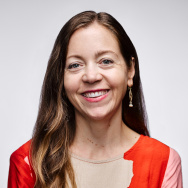 Fran Barros
Fran Barros is a partner and chief design officer at The Engine, a venture firm built by MIT, that invests in early stage companies solving our big problems across climate, human health, food & ag, advanced systems & infrastructure. Fran is a formally trained designer with over 20 years of experience. Prior to joining, Fran spent five years at IDEO, where she was a project leader developing brand, strategy, and service design for startups and corporate ventures. She holds a BA in design from Pontificia Universidad Catolica in Chile and a graduate degree in entrepreneurship from Boston University. She serves on the advisory board of Women in the Enterprise of Science and Technology, WEST.
---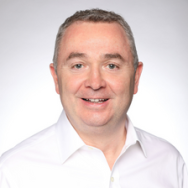 Jean-Pierre Comte
Jean-Pierre Comte is the president of Barilla Americas, in charge of the North and South America operations of one of the world's largest Italian food companies. JP has 30 years global experience in the Fast Moving Consumer Goods industry that began at Procter & Gamble where he held positions in Sales, Trade Marketing, Shopper Marketing and General Management. Through his increasing responsibilities at P&G, he was relocated from his native France to Italy and Switzerland. He joined Barilla in March 2010, where he was Vice President in charge of Western Europe, before relocating to Chicago in September 2013.
---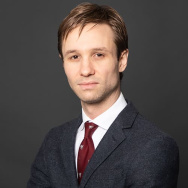 Nathaniel Daudrich
Currently the creative and digital lead at Community Jameel, Nathaniel is a product designer and documentary filmmaker by trade. In 2012, Nathaniel co-founded True Heroes Films in Geneva, Switzerland and worked on various projects with NGOs, UN agencies and broadcasters. Prior to joining Community Jameel, he was a product manager at Jellyfish and developed their analytics suite which spanned ecommerce and online advertising. During the late 00s, Nathaniel worked as a journalist in Kuwait and Egypt after completing his MA in Arabic and French from the University of Edinburgh in 2007. Nathaniel is passionate about the origins of human consciousness and moonlights prototyping analog/digital designs and studying decentralized technology.
---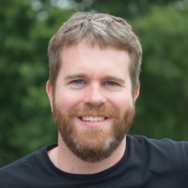 David Des Marais
David L. Des Marais is the Cecil and Ida Green Career Development Professor and an assistant professor of civil and environmental engineering at MIT. Dave is a plant biologist working at the interface of molecular biology, ecophysiology, evolution, and quantitative genetics. He received a BA in integrative biology from UC Berkeley before completing doctoral research at Duke University where his dissertation work contributed to our understanding of the evolutionary constraints acting on multi-function enzymes. Dave began focusing his studies on plant ecophysiology, particularly plant-water relations, while a post-doctoral fellow at the University of Texas at Austin. Dave received a USDA NIFA fellowship for his post-doctoral research addressing the interactive effects of plant response to multivariate environments. His research over the past ten years has extended these themes, specifically addressing how plants perceive, integrate, and respond to complex environmental cues at the cellular and whole-plant scale.
---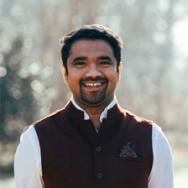 Dhanush Dinesh
Dhanush Dinesh, PhD, is the founder of Clim-Eat, a think and do tank launched at COP26 to accelerate climate action in food systems by linking science and policy. His previous work experience includes roles within the private sector, NGOs, and the UN system, in China, India, Thailand, and the UK. Dinesh holds a PhD in environmental governance from Utrecht University focused on science-policy engagement for climate action in food systems.
---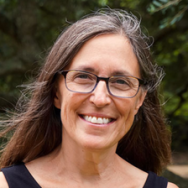 Judy Doctoroff
Judy Doctoroff is managing director of Covering Climate Now (CCNow), the world's largest media collaborative, with more than 500 news outlet partners reaching some 2 billion people. Organized by journalists, for journalists, CCNow works with newsrooms everywhere, to help the media tell the whole climate story: the heartbreaking dangers but also the common-sense solutions. Judy is an award-winning executive producer with more than 30 years of broadcast experience. In 2015, she founded Public Square Media, a non-profit production company that produces content about issues vital to democracy. Previously, she served as president of Bill Moyers' production company, Public Affairs Television. There, she was the executive producer of over 700 hours of television programming and several award-winning series, along with complementary web, social media, educational and community outreach campaigns.
---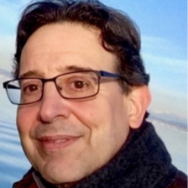 Ralph Jerome
Ralph Jerome is currently leading innovation for the Vine to Bar chocolate business, giving him the opportunity to work with wine industry experts and pair the goodness of the vine with high quality chocolate to create a truly new sensory experience. He is also a venture partner with The March Fund, a venture capital fund whose mission is to transform the global food supply system to make it more sustainable and equitable. Ralph is a Mars Distinguished Fellow Emeritus with 32 years of service at Mars Incorporated, the multi-billion-dollar branded food manufacturer, and he was the company's Global Innovation Leader. Previously Ralph was the Global Vice President for R&D for the Mars Chocolate Business. Ralph's teams pioneered design thinking techniques to build strong new product pipelines, conducted fundamental research to support product and process innovation, and disrupted the chocolate industry by aggressively pursuing transformational approaches to improve the cocoa supply chain. Ralph's career at Mars spanned categories and geographies. Innovations led by Ralph's teams have been industry leading, contributing billions in sales.
---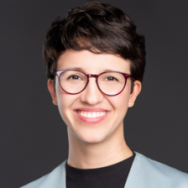 Zhenya Karelina
Zhenya Karelina is a senior associate brand manager at the Hershey Company. In her role, she leads initiatives to commercialize broader ESG strategies, including social impact, recyclable packaging, and ingredient sourcing. She received her MBA with a certificate in sustainability from the MIT Sloan School of Management.
---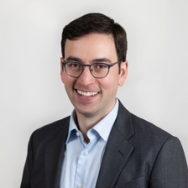 Tom Kiley
Tom Kiley is the senior advisor to the vice president for research at MIT, where he supports the Institute's efforts to address global climate change, including the implementation of Fast Forward: MIT's Climate Action Plan for the Decade. Kiley previously spent five years on Capitol Hill, serving as the communications director for two congressional committees. He also worked for the Economic Policy Institute, a national research organization, and Weber Shandwick, a communications consultancy.
---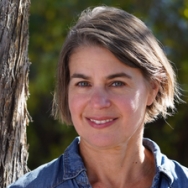 Julie Kunen
Julie Kunen, PhD, is director of sustainability for Oatly North America. Her passion for sustainability studies began with a PhD in archaeology focused on agricultural practices of the ancient Maya. Kunen went on to hold roles in academia, government (USAID), non-profit (Wildlife Conservation Society), freelance journalism, and business consulting before joining Oatly at the end of 2020. During the pandemic, she spent 5 months working as a farmhand on an organic vegetable farm in Montana. She is also a writer on topics at the nexus of food, culture, and the environment for independent food and travel-focused outlets.
---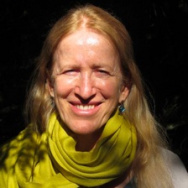 Hannah Laufer-Rottman
Hannah Laufer-Rottman is an international professional with extensive experience in successfully delivering poverty alleviation programs to countries and people in need. She joined the United Nations in 1976 and worked mainly with the World Food Programme (WFP). Since 2006, she is Executive Director of Palms for Life Fund, a U.S.-based not for profit that manages multi-million dollar programs that impact the lives of vulnerable populations, mainly children. Her social investment occurs mainly around education, food, water and sanitation, with special attention to girls' needs. In the U.S. Palms for Life focuses on food and hunger related issues. Hannah holds a Master's in Social Sciences from the University of Brussels, Belgium.
---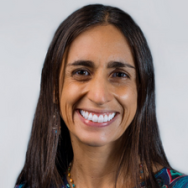 Ana Maria Loboguerrero
Ana Maria Loboguerrero is a Colombian scientist who holds a master's and PhD in economics from the University of California, Los Angeles. Loboguerrero is research director of climate action for the Alliance of Bioversity International and International Center for Tropical Agriculture - CGIAR (Italy). In this position, Ana Maria provides strategic leadership of the Alliance's Climate Action Research Program to mainstream climate action in food systems for adaptation and mitigation. She has more than 13 years of experience working on climate change challenges. Through her work, Loboguerrero has contributed to strengthening the agricultural sector around the world to build resilience against climate variability and extremes. Ana Maria has used her experience working in the public sector to become a key partner of policy makers and planners so that they truly use climate information and tools to design and implement plans and strategies, and find ways to make climate information useful and applicable for end-users.
---
Susanna Maize
Susanna Maize served as a past J-WAFS communications and project assistant through the co-op program at Northeastern where she studied international affairs and environmental studies. Susanna completed another co-op placement at the Boston Globe, combining her love for sustainability with a passion for person-forward storytelling. Susanna serves as the podcast director for Northeastern University's on-campus radio station, WRBB.
---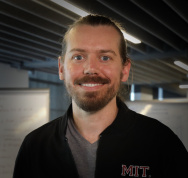 Tim Miano
Tim Miano is the executive director of the MIT Office of Innovation, whose mission includes running the MIT Innovation Headquarters (iHQ). An innovation professional, serial entrepreneur, startup mentor, and lecturer with a background in law, economics, and the sciences, Tim's work focuses on leading the design and implementation of next-generation innovation infrastructure that allows for the interdisciplinary team-based solving of complex problems. Prior to his work at MIT, Tim was a director at the Harvard Innovation Labs, a startup founder, and a tax lawyer.
---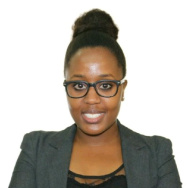 Angela Nyokabi
Angela Nyokabi is a communications professional and digital media enthusiast with more than 8 years of experience in the industry. She is currently a digital communications specialist at the Alliance of Bioversity and CIAT where she manages digital media channels and works with scientists to communicate news and initiatives in the climate action research space. In her professional experience she has shot and produced a documentary and is passionate about visual story telling with humanity and our planet at the center in focus.
---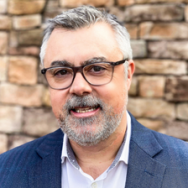 Tim Prewitt
Tim Prewitt is the President and CEO of The Hunger Project (THP), a non-profit organization founded in 1977 He joined THP with more than 25 years of experience leading global teams to deliver impact at scale, through agricultural development, social enterprises, gender empowerment, impact investment, community-led development, and policy reform. Prior to his role with The Hunger Project, Tim served as CEO of International Development Enterprises. He has lived and worked in China, Romania, Nigeria, Kosovo, the UK and Afghanistan, and has experience in more than 30 countries.
---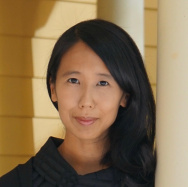 Heidi Shin
Heidi Shin is a public radio and podcast producer and a writer. She's especially interested in the stories of migrant communities and the inevitable connections between stories abroad and our lives in the U.S. Her work has appeared in The New York Times, The Washington Post, National Geographic, California Sunday Magazine, Snap Judgment, Atlas Obscura, BBC, WGBH, and PRI's The World. She also teaches about podcasting at the PRX Podcast Garage, Harvard University's Sound Lab, and leads Boston's Sonic Soiree. You can find her online @byheidishin (Twitter) and @shinherrie3 (IG).
---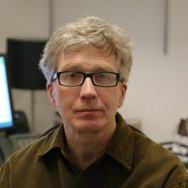 Chris Schmidt
Chris Schmidt is the executive producer at NOVA at WGBH Educational Foundation. Chris is an award-winning producer and director of documentaries and factual television series with years of experience in science communication.
---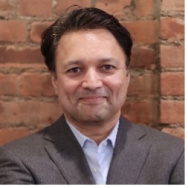 Rajiv Singh
Rajiv Singh is the managing director for Sustainable Food and Agriculture at COFRA Holding AG and also a member of Board of Overseers at Columbia University's School of Public Health. Rajiv has over 25 years of investing, corporate finance and food industry experience having served as CEO for Rabobank North America, where he established deep relationships with leaders, owners and management at companies in the food, agribusiness, commodities and energy sectors, and led the execution of numerous investments, financing, capital markets, and corporate transformation transactions. Rajiv continues to be an active investor and strategic advisor in the food and agribusiness sector, with a dedication to supporting innovation and better outcomes for people and our planet. Rajiv founded and serves as co-chairperson for FoodShot Global, a moonshot style challenge program he helped found, designed to address key problems in the food sector to make it more healthy, sustainable and equitable. As a special focus on food sector innovation, led the launch of platforms like Foodbytes and MIT Food Prize, and Terra (a technology focused accelerator program for Food/Ag entrepreneurs with large growers and corporates as partners). Rajiv is a graduate of Indian Institute of Technology and Harvard Business School.
---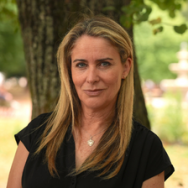 Fernanda Soza
Fernanda is the executive director of Chile Massachusetts Alliance (ChileMass), a Massachusetts-based non-profit organization supported by both governments, which fosters knowledge transfer between the Commonwealth and Chile. She is a lawyer in Chile and Massachusetts and has a long experience creating teams and catalyzing innovation. In her four years leading ChileMass, she has developed dozens of projects on energy, technology, economic development, and education to improve the quality of life of people in both territories.
---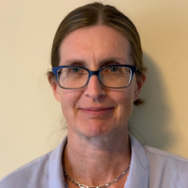 Kathy Wren
As editorial director in the MIT News Office, Kathy Wren oversees a team of writers bringing the Institute's stories of research, education, and innovation to the world via the MIT News website and other platforms. Before joining MIT in 2015, she worked at the American Association for the Advancement of Science, where she began her career as a science writer and then served as the press package director for the Science family of journals and later as AAAS online news director.
---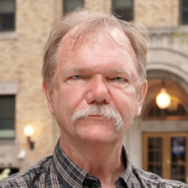 Lewis Ziska
Lewis Ziska, PhD, is an associate professor in environmental health sciences at the Mailman School of Public Health at Columbia University. After graduating from the University of California, Davis, he began his career as a Smithsonian fellow, and then took up residence as the project leader for global climate change at the International Rice Research Institute in the Philippines before a 24 year career at the USDA's Agricultural Research Service. He has worked primarily on documenting the impact of climate change and rising carbon dioxide levels on: Crop selection for CO2 responsiveness to improve production; Climate and agronomic pests, including chemical management; climate, plant biology and public health impacts on food security with a focus on nutrition and pesticide use.
---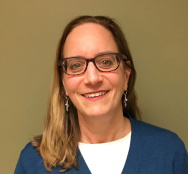 Beth Zonis
As senior director of Cleantech Open Northeast, NECEC, Beth is passionate about combating climate change, improving environmental equity, and growing the cleantech economy through innovation and entrepreneurship. Beth has developed innovation hubs and ecosystems in the U.S., India, and Russia. She has supported hundreds of startups to become sustainable and make a measurable impact.
---