News
J-WAFS Announces 2020 Grants Supporting Innovative Research Addressing Water and Food Challenges in India
J-WAFS has selected two MIT research teams to receive grants of $15,000 to support solutions-oriented
Abdul Latif Jameel Water and Food Systems Lab June 16, 2020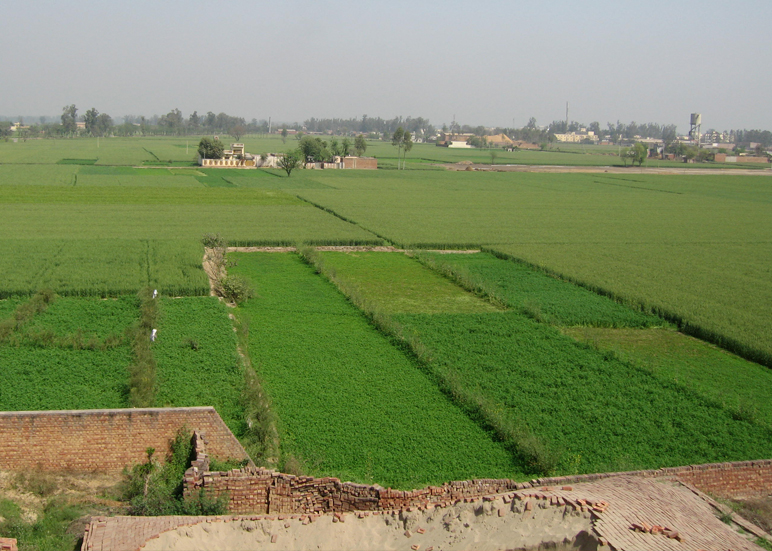 View of a farm in Punjab, India (Credit: deepay / CC BY (https://creativecommons.org/licenses/by/2.0)
We are pleased to announce the winners of the 2020 J-WAFS Grant for Water and Food Projects in India, a grant program supporting solutions-oriented research by members of the MIT community focused on water and food challenges in India. These grants are intended to further work being pursued by individuals as part of their MIT research, innovation and entrepreneurship, or coursework, and are open to members of the MIT community in all departments and programs. We received a strong set of proposals addressing water and food challenges using a variety of methods, from improving water testing through mobile applications and novel water tests, to policy analyses, data modeling, machine learning, and more. The two winning projects will each receive $15,000, which will support research and development through 2021.
2020 Grant Award Winners:
Sustainable Agricultural Planning for Small Farm Holders in the Bist Doab Region of Punjab
Project team: Saurabh Amin, Associate Professor, Department of Civil and Environmental Engineering, MIT, and Deepak Kashyap, Visiting Professor and Department Head, Department of Civil Engineering, Indian Institute of Technology, Ropar, India
Punjab, a northwestern state of India, occupies only 1.53% of total geographical area of the country, but produces about two-thirds of the total food grains. In the last three decades, groundwater has become the most important source of irrigation in Punjab, as well as across the rest of the country. However, this intensive use of groundwater is leading to resource depletion, salinization of existing supplies, and high energy use. Policy solutions are being employed by local governments, however the new constraints and regulations are having disproportionately negative effects on smallholder farmers. This project aims to address the question of how to allow smallholder farmers to productively participate in agricultural activity and support the sustainable management of groundwater resources. The research team, working across MIT and IIT Ropar, a research university located in Punjab, will use on-the-ground surveys along with groundwater simulation and planning tools in an attempt to better understand and address this problem. By focusing on patterns of land ownership, groundwater sharing agreements, access to energy, and the social and cultural factors affecting farmers' work and crop choices, the team will develop a systematic procedure to predict groundwater use and project water table resiliency. Ultimately, they seek to inform solutions for policy and practice that take into account the needs and behaviors of smallholder farmers and their communities.
Low Cost Water Testing and Disinfection
Project team: Susan Murcott, Lecturer, MIT D-Lab, and Ankita Singh and Deborah Go, both MBA and SM degree candidates in the Sloan School of Management and the Department of Mechanical Engineering
In India, waterborne diseases affect approximately 38 million people every year and over 1.5 million children die due to waterborne diseases like diarrhea. Waterborne illnesses disproportionately affect people living below the poverty index and those who live in rural areas that don't receive water and sanitation resources from the central Indian government. This project focuses the implementation of a solution in a specific district: West Singhbhum in the state of Jharkhand in eastern India. Despite being endowed with abundant natural resources, approximately 40% of the population of Jharkhand lives below the poverty line and away from water and sanitation services. The research team will work with state agencies in West Singhbhum to design and pilot a water treatment solution for 20 government-run residential schools for girls where a total of 8,000 students live. The treatment systems will filter water, test for microbiological contamination, and communicate test results and alerts to local leaders. They will apply the simple, low-cost, and reliable E. coli test developed by project lead Susan Murcott of MIT's D-Lab and supported by two J-WAFS Solutions grants, and will add novel UV-based water disinfection technology to create systems that supply clean water to each school building. The team will collaborate with Aditya Ranjan, a state administrator in Jharkhand who has led water quality and healthcare education initiatives in the region, to officiate an on-the-ground pilot in 2021.
The J-WAFS Grant for Water and Food Projects in India was made possible by a generous donation from MIT alumnus Kishore Mariwala SM '59.