Our Research
Cloud-based data applications for streamlining natural resource management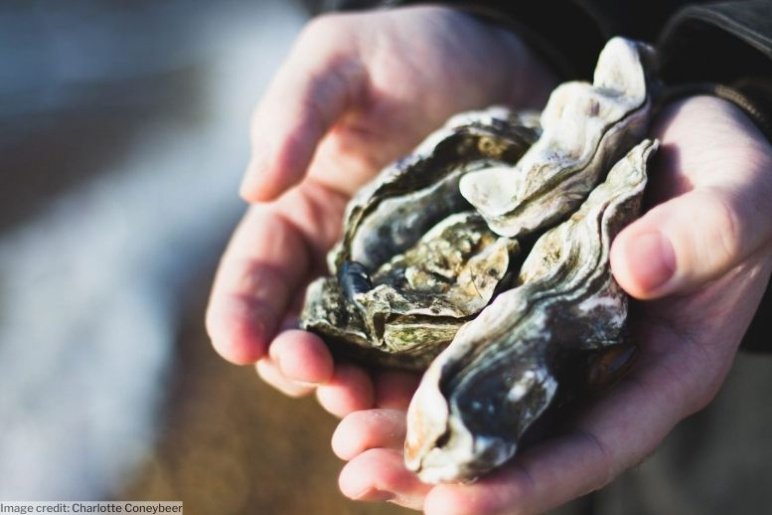 In 2020, Massachusetts shellfish aquaculture generated $339 million for fishermen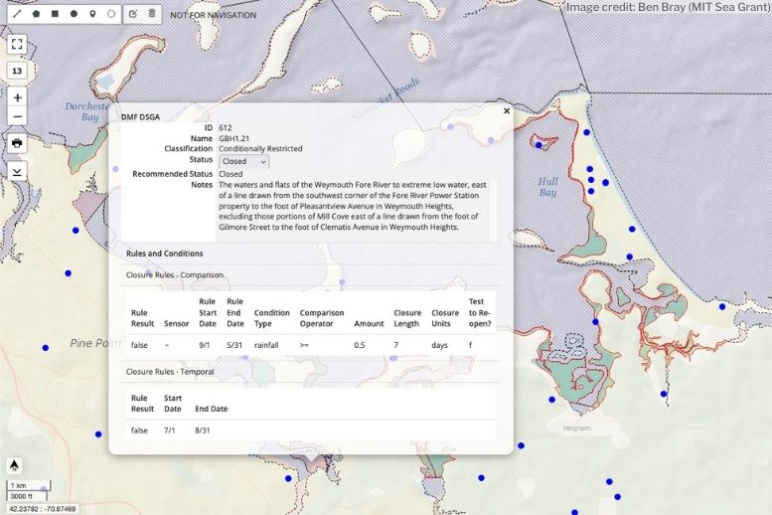 Shellfishing embayment closure rules and conditions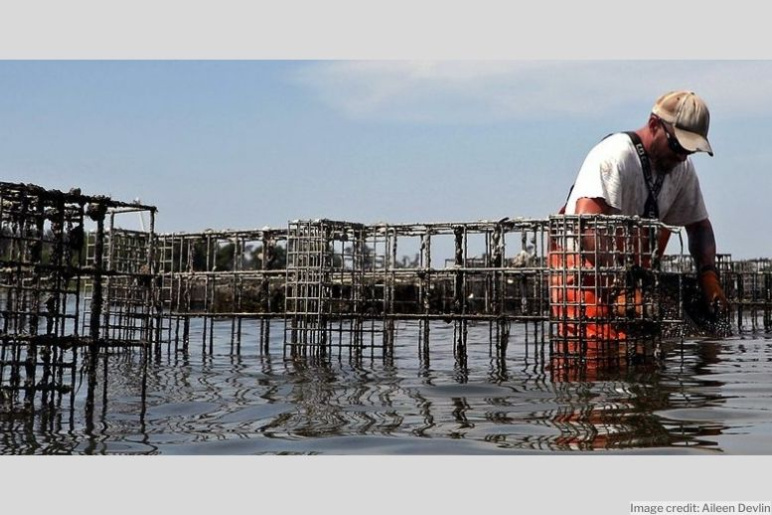 In 2020, Massachusetts shellfish aquaculture accounted for 17% of U.S. East Coast production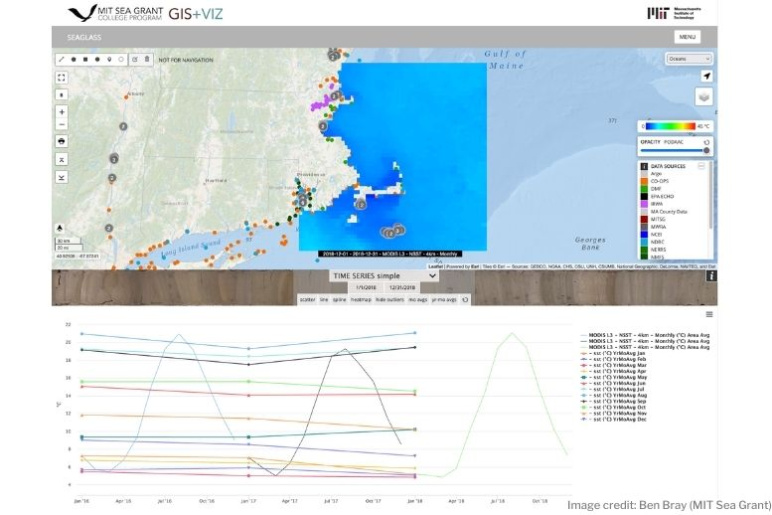 Sea surface temperature - monthly average analysis for Coastal Massachusetts using Seaglass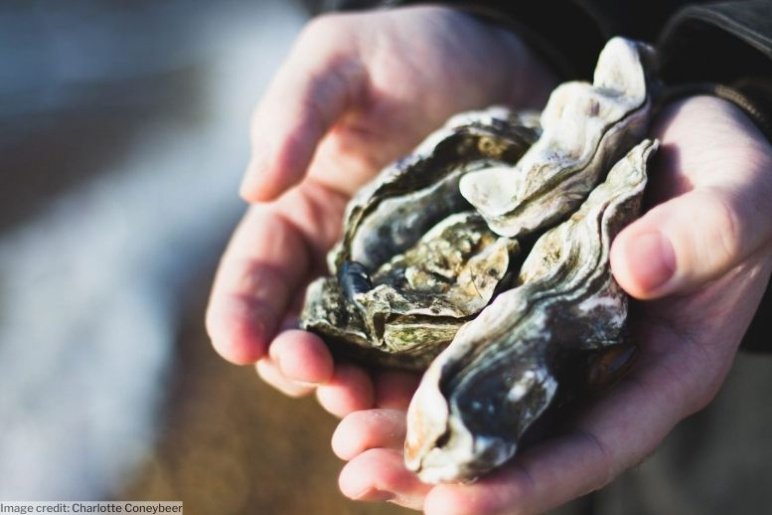 In 2020, Massachusetts shellfish aquaculture generated $339 million for fishermen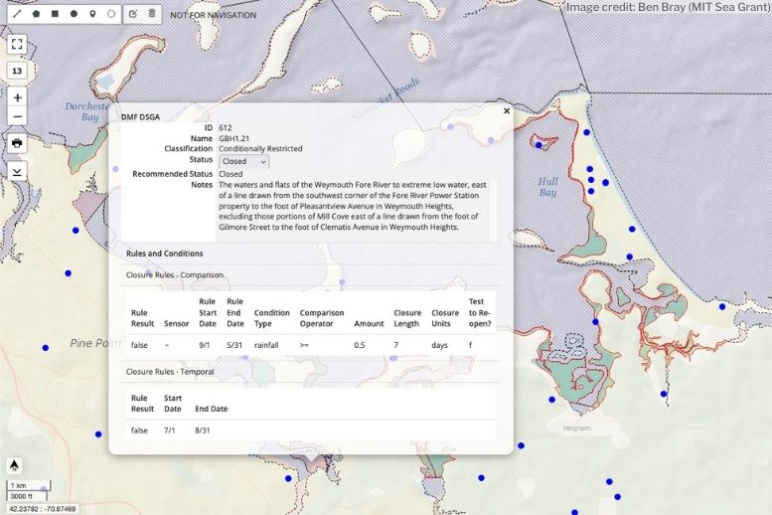 Shellfishing embayment closure rules and conditions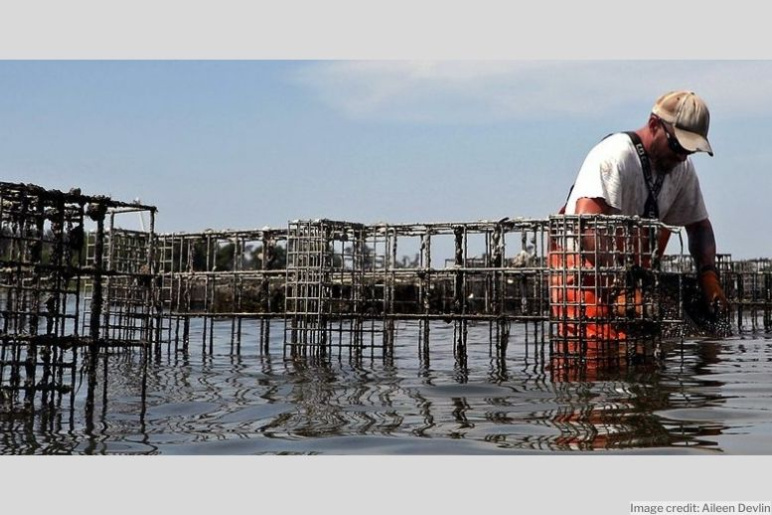 In 2020, Massachusetts shellfish aquaculture accounted for 17% of U.S. East Coast production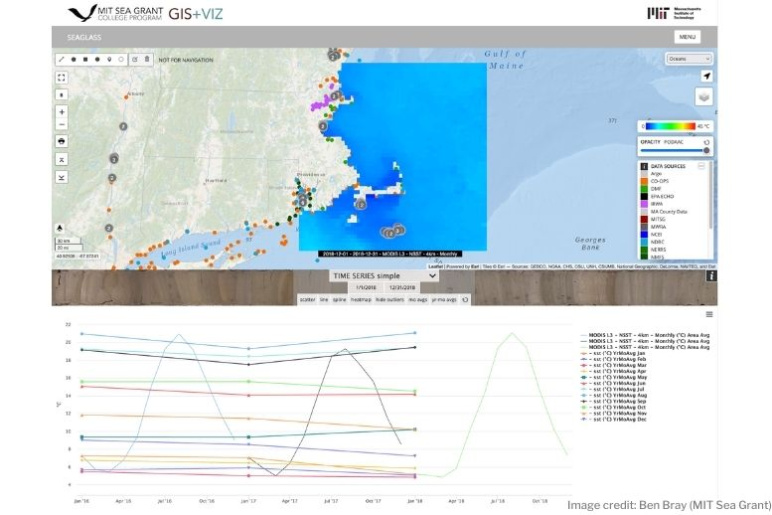 Sea surface temperature - monthly average analysis for Coastal Massachusetts using Seaglass
Principal Investigator
Michael Triantafyllou
Henry L. and Grace Doherty Professor in Ocean Science & Engineering
Department of Mechanical Engineering
Michael Triantafyllou is the Henry L. and Grace Doherty Professor in Ocean Science & Engineering in the Department of Mechanical Engineering at the Massachusetts Institute of Technology and the director of the MIT Sea Grant. He has published over 370 journal and conference papers in the areas of biomimetics, dynamics and control of marine systems, cable mechanics, and fluid mechanics. He pioneered the development of science-driven biomimetic robots to study mechanisms of flow control facilitating outstanding agility of fish and cetaceans. He is a life fellow of the American Physical Society and the Society of Naval Architects and Marine Engineers.
Challenge:
Can we streamline efforts of natural resource managers and increase transparency of information and decision-making among managers and their stakeholders in order to support productivity of shellfisheries, safe human consumption, and vitality of coastal economies?
Research Strategy
Collaboratively develop a user-friendly, web-based system for geospatial analysis, visualization and reporting that streamlines operations and increases accessibility in shellfishing management
Utilize cloud-based data services and application programming interfaces (APIs) to increase and streamline data access to the system, share shellfishing data in a timely manner, and reduce duplication of data and data transfer overhead
Solicit and translate user needs through focus groups, workshops, and surveys, utilizing the most resonant communications channels
Emphasize scalability and flexibility in design to increase system utility within the purview of natural resources management
Project description
Coasts are fertile environments for innovation combining Big Data, natural resources management, and the Blue Economy. In 2020, Massachusetts shellfish aquaculture accounted for 17% of U.S. East Coast production, generating $339 million for fishermen alone. Managing this industry across 7,000 square kilometers of coastal waters is time-consuming, especially since it is subdivided into 801 shellfish growing areas and accessed by thousands of users. Classification and access status of those areas vary due to long- and short-term environmental factors, including climate change. Improved productivity and vitality of coastal economies depend upon efficient management of these areas.
This project will develop a cloud-based system that streamlines operations in shellfishing management, facilitates sharing of shellfish data, and increases transparency and accessibility to permit holders. This system of web interfaces for administrators and the public will employ relevant frameworks, data services, and application programming interfaces (APIs) for analysis, visualization, and reporting, resulting in a system that is scalable and flexible enough to support other applications within the purview of natural resources management. Using modern methods for cloud-based data dissemination, this project aims to help users understand what areas can be fished, rules behind a decision, and data supporting rules.
News
Additional Details
Impact Areas
Research Themes
Water Resources & Infrastructure
Technology & Commercialization
Sustainability & Adaptation
Transforming Food Systems
Modeling & Data Analytics
Year Funded
Grant Type
Status