Our Research
A sliding vane energy recovery device for photovoltaic-powered brackish water reverse osmosis desalination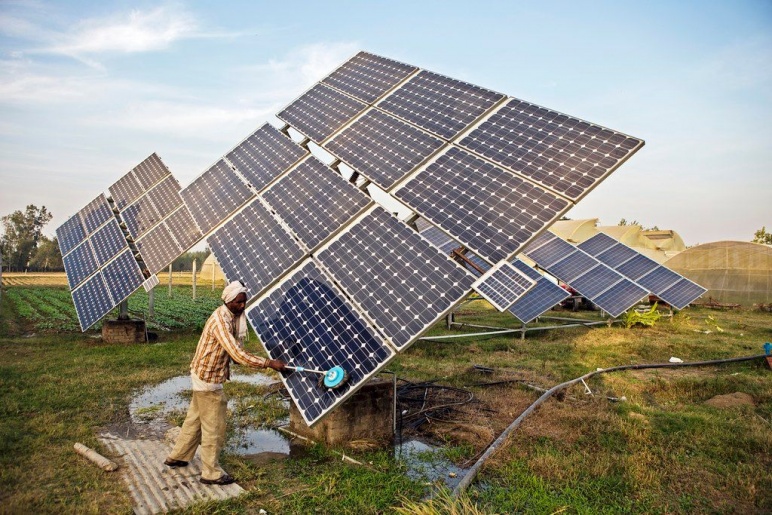 Image Credit: Farm worker clean the solar panels of a solar water pump at the farm by Prashanth Vishwanathan, CC-BY-NC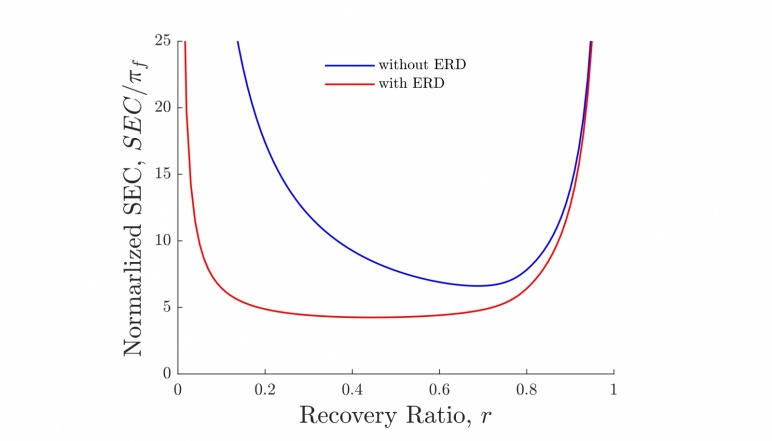 Predicted specific energy savings for small-scale RO systems utilizing an ERD. Image Credit: Sahil Shah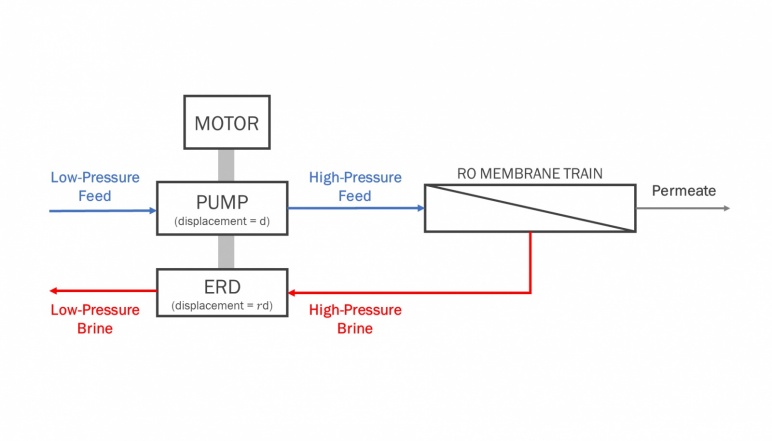 Basic RO system with an ERD mechanically coupled to the pump. Image Credit: Sahil Shah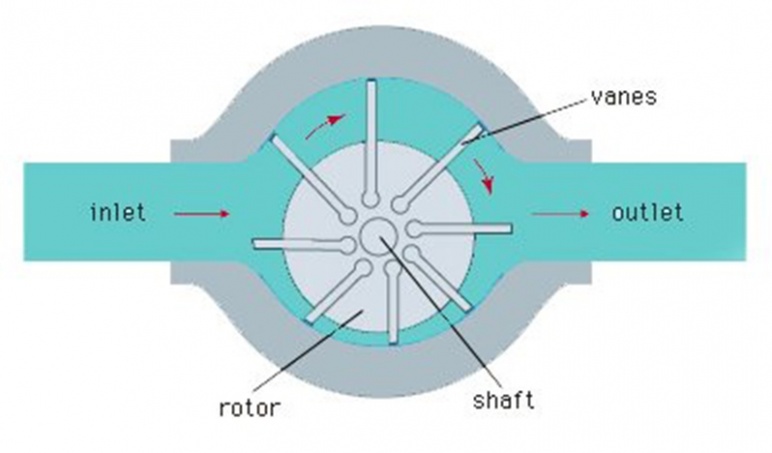 Basic schematic of a sliding vane pump. Image Credit: Sahil Shah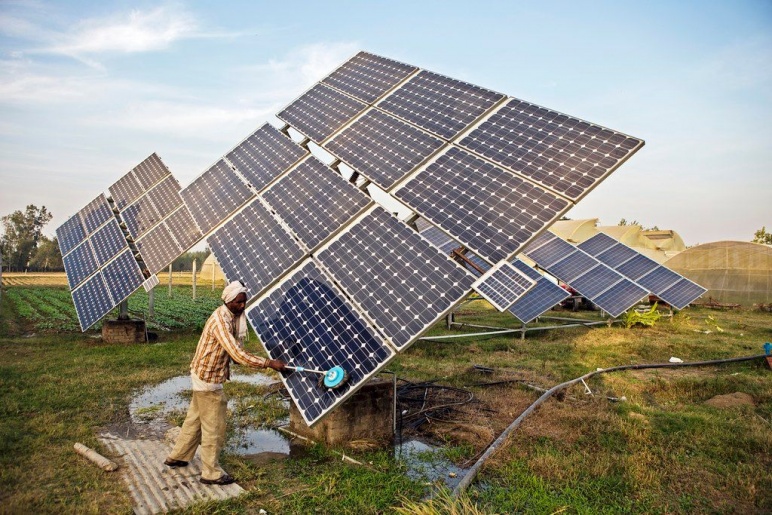 Image Credit: Farm worker clean the solar panels of a solar water pump at the farm by Prashanth Vishwanathan, CC-BY-NC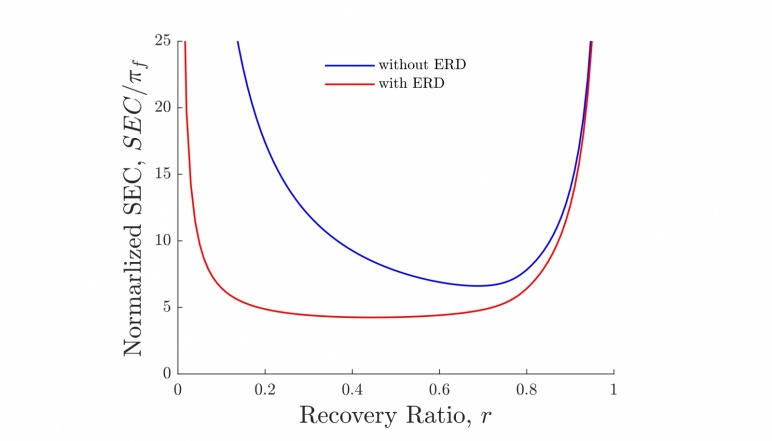 Predicted specific energy savings for small-scale RO systems utilizing an ERD. Image Credit: Sahil Shah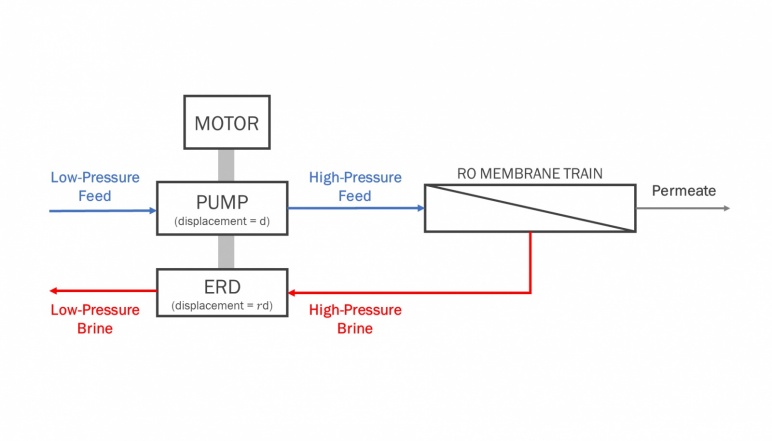 Basic RO system with an ERD mechanically coupled to the pump. Image Credit: Sahil Shah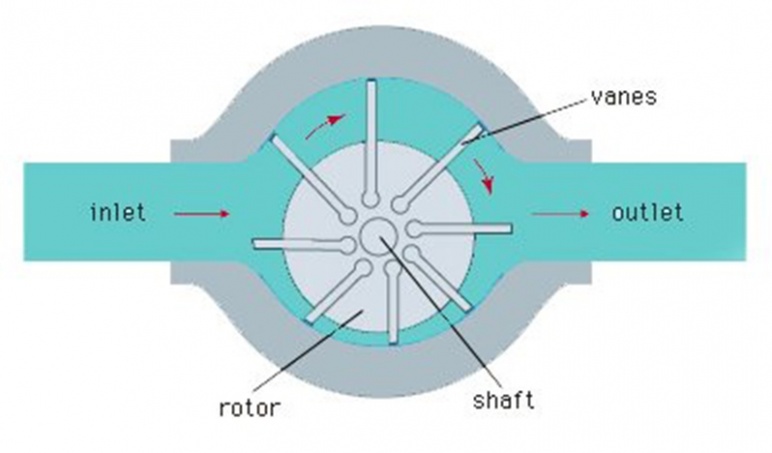 Basic schematic of a sliding vane pump. Image Credit: Sahil Shah
Principal Investigator
Amos Winter
Ratan N. Tata Career Development Professor
Associate Professor
Department of Mechanical Engineering
Amos Winter is an Associate Professor of Mechanical Engineering at MIT. His research focuses on machine and product design for developing and emerging markets. Prof. Winter earned a BS from Tufts University (2003) and an MS (2005) and PhD (2011) from MIT, all in mechanical engineering. He received the 2010 Tufts University Young Alumni Distinguished Achievement Award, the 2012 ASME/Pi Tau Sigma Gold Medal, was named one of the MIT Technology Review's 35 Innovators Under 35 (TR35) for 2013, and received the MIT Edgerton Faculty Achievement Award and an NSF CAREER award in 2017.
Challenge:
How can we recover wasted energy in the brine stream of brackish water reverse osmosis (BWRO) systems to make photovoltaic (PV)-powered units much more affordable for developing countries?
Research Strategy
Test a new energy recovery device (ERD) made from off-the-shelf sliding vane pumps on a real RO system to measure long-term performance, efficiency, and degradation of the components.
Perform an autopsy of the prototype system in bullet 1 to determine where improved lubrication, friction reduction, filtration, and membrane preservation may be required in real-life RO systems utilizing sliding vane ERDs. 
Investigate sliding vane ERD architectures that can reduce friction and improve system efficiency. We have already identified that a balanced vane pump architecture is a promising option, which should balance shaft loads and reduce friction at high operation pressures. 
Articulate the parametric design theory for how to create sliding vane ERDs for desalination systems at various size scales and water compositions. This theory will be relevant to desalination engineers who want to design sliding vane ERDs for their specific applications. 
Project description
Regions around the world that don't have access to safe or abundant supplies of freshwater often rely on small-scale, decentralized groundwater desalination devices that use reverse osmosis. Unfortunately, these systems are extremely energy intensive, and therefore are both expensive to operate and environmentally unsustainable. This research team is working on a new design for desalination devices for settings such as these that has the potential to make reverse osmosis water treatment more affordable and better able to be powered by renewable energy. He and his research team will focus on affordability, energy efficiency, and ease of use in their design to ensure that the resulting technology is accessible to poor and rural communities around the world.
Additional Details
Impact Areas
Water
Climate & Sustainability
Research Themes
Water Purification & Desalination
Sustainability & Adaptation
Equity & Access
Year Funded
Grant Type
Status