Our Research
Supporting the resilience of the citrus industry
Photo Credit: Gleason research team
Resaercher examining a citrus tree infcted with HLB citrus greening disase in Bejuma, Venezuela. Photo Credit: Edgloris Marys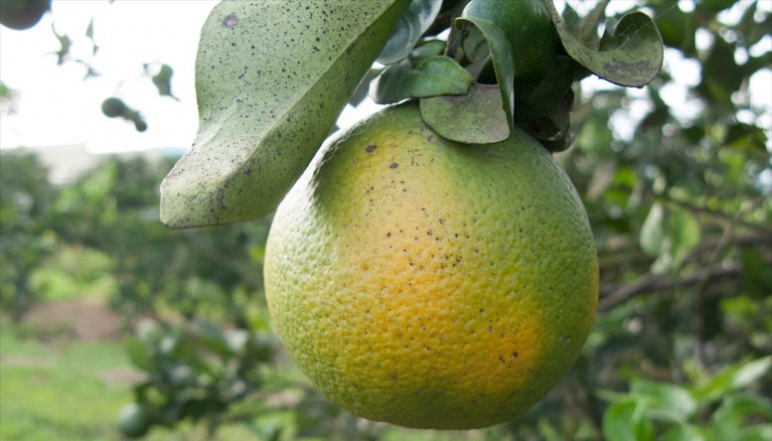 Orange citrus infected with HLB yellow dragon citrus greening is one of the most devastating diseases of citrus. Photo Credit: Edgloris Marys
Photo Credit: Gleason research team
Resaercher examining a citrus tree infcted with HLB citrus greening disase in Bejuma, Venezuela. Photo Credit: Edgloris Marys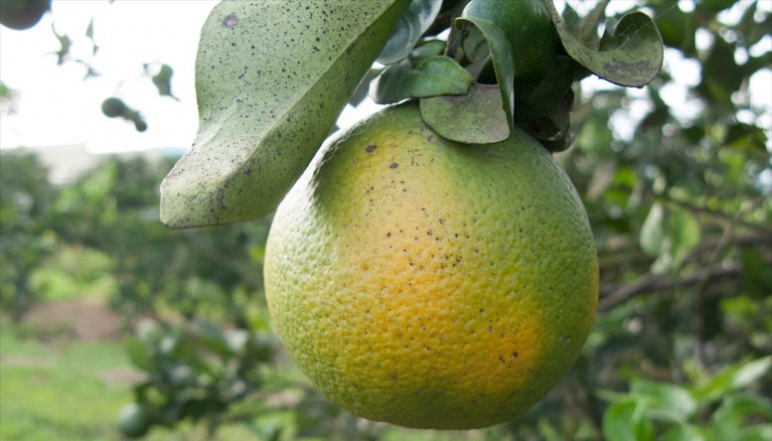 Orange citrus infected with HLB yellow dragon citrus greening is one of the most devastating diseases of citrus. Photo Credit: Edgloris Marys
Principal Investigator
Olivier de Weck
Professor
Department of Aeronautics and Astronautics
Olivier de Weck is a professor of aeronautics and astronautics and engineering systems at MIT. He was born in Switzerland and holds degrees in industrial engineering from ETH Zurich (1993) and aerospace systems engineering from MIT (2001). Before joining MIT he was a liaison engineer and later engineering program manager on the F/A-18 aircraft program at McDonnell Douglas (1993-1997).

Prof. de Weck is a leader in systems engineering research. He focuses on how complex man-made systems such as aircraft, spacecraft, automobiles, printers, and critical infrastructures are designed and how they evolve over time. His main emphasis is on strategic properties that have the potential to maximize lifecycle value. Since 2001 his group has developed novel quantitative methods and tools that explicitly consider manufacturability, flexibility, commonality, and sustainability among other characteristics.

He has authored over 400 publications and is an associate fellow of AIAA, a fellow of INCOSE, senior member of IEE, and serves as associate editor for the Journal of Spacecraft and Rockets, and the Journal of Mechanical Design. He won the 2006 Frank E. Perkins Award for Excellence in Graduate Advising, a 2007 AIAA Outstanding Service Award, the 2008 and 2011 best paper awards from the journal Systems Engineering and the 2010 Capers and Marion MacDonald Award for Excellence in Mentoring and Advising. From 2008-2011 he served as associate head of the Engineering Systems Division at MIT. Since early 2011 he serves as executive director of the new MIT Production in the Innovation Economy (PIE) initiative.
Challenge:
Could the measurement of volatile organic compounds (VOCs) detect Huanglongbing (HLB) Citrus Greening Disease long before visible symptoms appear?
Research Strategy
Understand the need for early detection technology from stakeholder perspective (growers, regulators, researchers)
Develop low cost, sensitive, humidity-stable VOC sensor prototype that addresses requirements for early crop disease detection 
Test, validate and iterate design in field
Develop and communicate a decision model that simulates the effects of strategic technology deployment decisions with uncertainty in disease timing and severity
Project description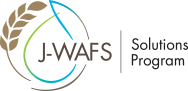 Citrus is a very high-value crop and a nutrient-dense food. It is an important part of diets for people in developing countries with micronutrient deficiencies, as well as for people in developed economies who suffer from obesity and diet-related chronic diseases. Citrus fruits have become staples across seasons, cultures, and geographies, yet the large-scale citrus farms in the US that support much of our domestic citrus consumption are challenged by citrus greening disease. An incurable disease, also known as Huanglongbing (HLB), is caused by bacteria transmitted by a small insect, the Asian citrus psyllid. The bacterial infection causes trees to wither and fruit to develop an unpleasantly bitter taste, rendering the tree's fruit inedible. If left undetected, HLB can very quickly spread throughout large citrus groves. Since there is no treatment, infected trees must be removed to prevent further spreading. The disease poses an immediate threat to the $40B/year worldwide citrus industry. One of the reasons HLB is so troubling is that there doesn't yet exist an accessible and affordable early detection strategy. Once the observable symptoms of the disease have shown up in one part of a citrus grove, it is likely many more trees are already infected.
Taking on this challenge is a research team at MIT led by Olivier de Weck, a professor in the department of Aeronautics and Astronautics at MIT. A 2019 J-WAFS Solutions grant is supporting the development of a new technology for early detection of HLB infection in citrus trees. The team's strategy is to deploy a series of low-cost, high-sensitivity sensors that can be used on-site and which are attuned to volatile organic compounds emitted by citrus trees that change in concentration during early-stage HLB infection when trees do not yet exhibit visible symptoms. Using the data gathered via these sensors, an algorithm developed by the team provides a high-accuracy prediction system for the presence of the disease so that farmers and farm managers can make informed decisions about tree removal in order to protect the remaining trees in their citrus groves. Their aim is to detect HLB disease in weeks, rather than the years it now takes for the infection to be found.
From 2019-2020, this project was led by Karen Gleason, Alexander and I. Michael Kasser (1960) Professor in the Department of Chemical Engineering.
Outcomes
Spoke with approximately 50 stakeholders — growers, researchers, and regulators — and conducted on-site tours of citrus groves in California. Also  participated in several interactive conferences and events to build understanding and validate ideas regarding the HLB detection market and technology solution
Built a model to assess, select, and value detection technology deployment alternatives, and identified a target limit of detection
Selected and prototyped a reference detection technology with a preferred modeled VOC sensor humidity-stable architecture, including a pre-concentrator that raises VOC concentration and a gas chromatography component that separates VOCs into fractions. 
Assembled an environment suitable for plant testing and concluded different plants release unique VOC profiles; released VOCs change with daily metabolic phases; and leaf damage stimulates VOC release to deter pests
Publications
Maxwell T. Robinson, Julie Tung, Meysam Heydari Gharahcheshmeh, and Karen K. Gleason, Advanced Functional Materials, 2021
Additional Details
Impact Areas
Research Themes
Sensors & Monitoring
Technology & Commercialization
Soil Fertility & Crop Productivity
Transforming Food Systems
Year Funded
Grant Type
Status