Our Research
Supporting the resilience of the citrus industry
Photo Credit: Gleason research team
Resaercher examining a citrus tree infcted with HLB citrus greening disase in Bejuma, Venezuela. Photo Credit: Edgloris Marys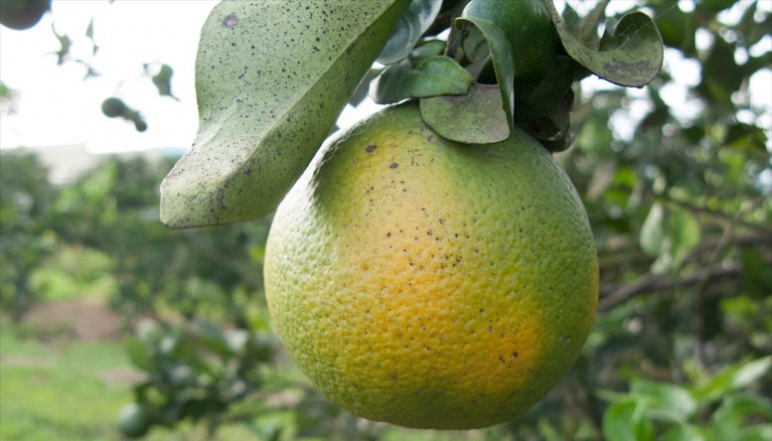 Orange citrus infected with HLB yellow dragon citrus greening is one of the most devastating diseases of citrus. Photo Credit: Edgloris Marys
Photo Credit: Gleason research team
Resaercher examining a citrus tree infcted with HLB citrus greening disase in Bejuma, Venezuela. Photo Credit: Edgloris Marys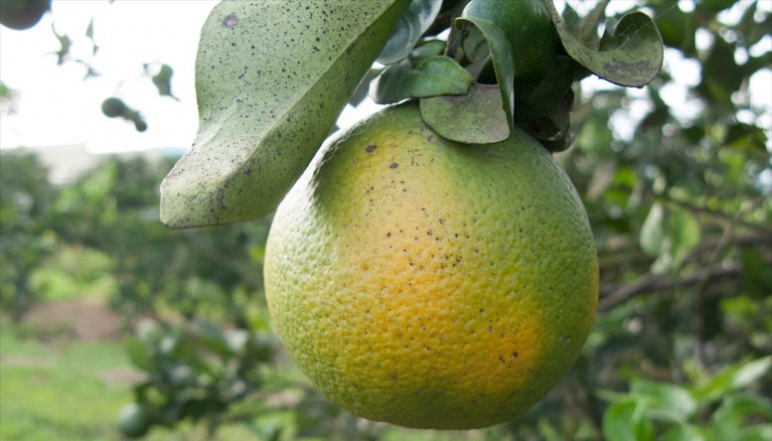 Orange citrus infected with HLB yellow dragon citrus greening is one of the most devastating diseases of citrus. Photo Credit: Edgloris Marys
Principal Investigator
Karen Gleason
Alexander and I. Michael Kasser (1960) Professor
Associate Provost
Department of Chemical Engineering
Dr. Karen K. Gleason is currently Associate Provost and the Alexander and I. Michael Kasser Professor of Chemical Engineering at MIT. Her Ph.D. is from the University of California at Berkeley. Her B.S. and M.S. degrees are from MIT, where she also won All-American honors in swimming. Her research focuses on the near room-temperature synthesis of ultrathin, conformal organic films by chemical vapor deposition (CVD). Prof. Gleason has authored >250 publications and holds 18 issued US Patents for CVD polymers and their applications in optoelectronic, sensing, microfluidic, energy storage, and biomedical devices, and also for the surface modification of membranes. At MIT, she has served as Executive Officer of the Chemical Engineering Department; Associate Director for the Institute of Soldier Nanotechnologies; and as Associate Dean of Engineering for Research. She is a member of the National Academy of Engineering, a fellow of the American Institute of Chemical Engineering (AIChE), and was the Donders Visiting Professorship Chair at Utrecht University, Netherlands. Her awards include the ID TechEx Printed Electronics Europe Best Technical Development Materials Award, the AIChE Process Development Research Award, and Young Investigator Awards from both the NSF and the ONR. She has delivered the Van Ness Award Lecture at the Rensselaer Polytechnic University and the Tis Lahiri Lecture at Vanderbuilt University. Prof Gleason co-founded GVD Corporation, which has successfully scaled-up and commercialized technology invented in her MIT lab. GVD is headquartered in Cambridge, MA and has manufacturing facilities in Greenville, SC.
Challenge:
Could the measurement of volatile organic compounds (VOCs) detect Huanglongbing (HLB) Citrus Greening Disease long before visible symptoms appear?
Research Strategy
Develop low cost, sensitive prototype sensors
Make portable
Test, validate and iterate design in field
Project description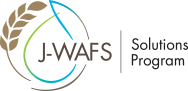 Citrus is a very high-value crop and a nutrient-dense food. It an important part of diets for people in developing countries with micronutrient deficiencies, as well as for people in developed economies who suffer from obesity and diet-related chronic diseases. Citrus fruits have become staples across seasons, cultures, and geographies, yet the large-scale citrus farms in the US that support much of our domestic citrus consumption are challenged by citrus greening disease. An incurable disease, also known as Huanglongbing (HLB), is caused by bacteria transmitted by a small insect, the Asian citrus psyllid. The bacterial infection causes trees to wither and fruit to develop an unpleasantly bitter taste, rendering the tree's fruit inedible. If left undetected, HLB can very quickly spread throughout large citrus groves. Since there is no treatment, infected trees must be removed to prevent further spreading. The disease poses an immediate threat to the $40B/year worldwide citrus industry. One of the reasons HLB is so troubling is that there doesn't yet exist an accessible and affordable early detection strategy. Once the observable symptoms of the disease have shown up in one part of a citrus grove, it is likely many more trees are already infected.
Taking on this challenge is a research team at MIT led by Karen Gleason, Alexander and I. Michael Kasser (1960) Professor in the Department of Chemical Engineering. A 2019 J-WAFS Solutions grant is supporting the development of a new technology for early detection of HLB infection in citrus trees. The team's strategy is to deploy a series of low-cost, high-sensitivity sensors that can be used on-site and which are attuned to volatile organic compounds emitted by citrus trees that change in concentration during early-stage HLB infection when trees do not yet exhibit visible symptoms. Using the data gathered via these sensors, an algorithm developed by the team provides a high-accuracy prediction system for the presence of the disease so that farmers and farm managers can make informed decisions about tree removal in order to protect the remaining trees in their citrus groves. Their aim is to detect HLB disease in weeks, rather than the years it now takes for the infection to be found.
Additional Details
Impact Areas
Research Themes
Sensors & Monitoring
Technology & Commercialization
Soil Fertility & Crop Productivity
Transforming Food Systems
Year Funded
Grant Type
Status