Our Research
Piloting evaporative cooling technologies to improve vegetable shelf-life and farmer income in Western India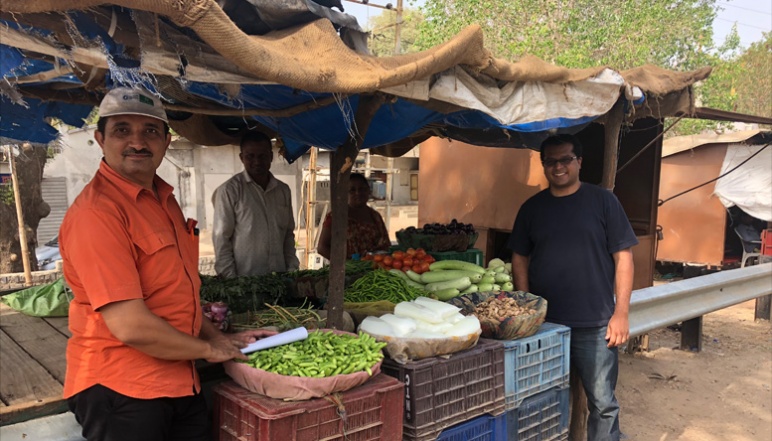 Vinay Sanchela (CInI) and Anish Antony (MIT D-Lab) with local retail vendors in Mahisagar, Gujarat. Photo Credit: Antony, Verploegen research team
A brick evaporative cooling chamber under a shade cover made from wood, straw, and plastic in Molobala, Mali. Photo Credit: Antony, Verploegen research team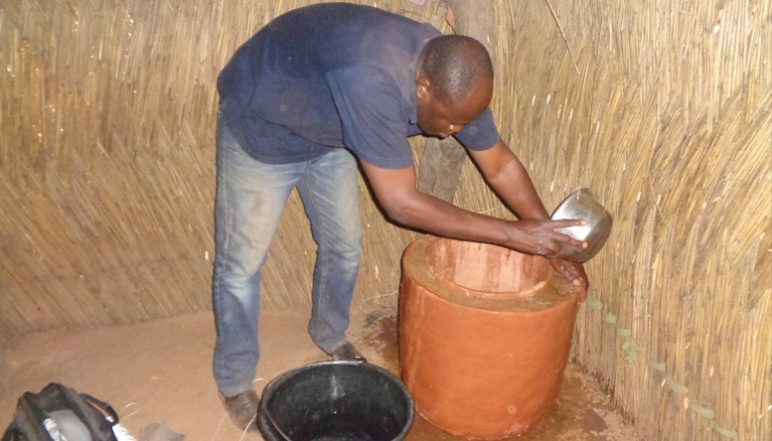 Ousmane Sanogo watering a clay pot cooler in Bankass, Mali. Photo Credit: Antony, Verploegen research team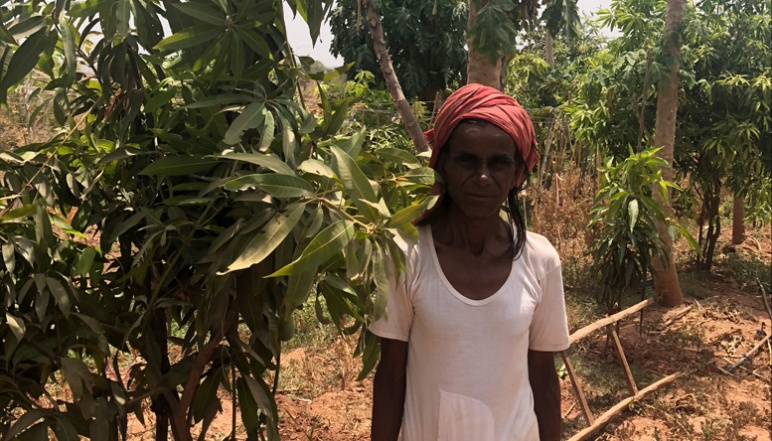 Mundavada Ter Sing, a local farmer from Mahisagar, Gujarat. Photo Credit: Antony, Verploegen research team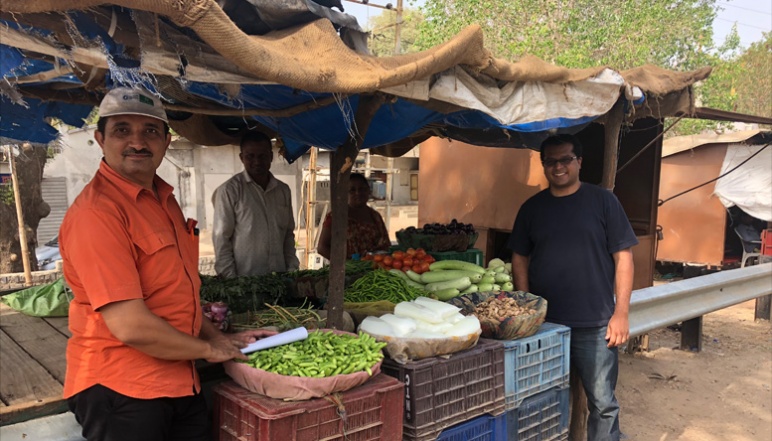 Vinay Sanchela (CInI) and Anish Antony (MIT D-Lab) with local retail vendors in Mahisagar, Gujarat. Photo Credit: Antony, Verploegen research team
A brick evaporative cooling chamber under a shade cover made from wood, straw, and plastic in Molobala, Mali. Photo Credit: Antony, Verploegen research team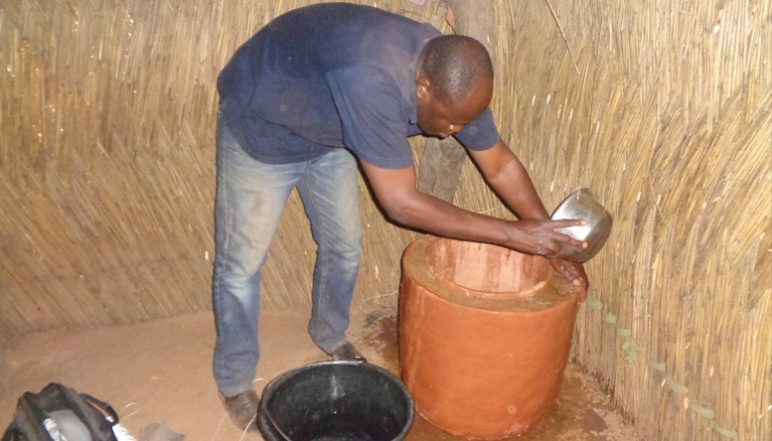 Ousmane Sanogo watering a clay pot cooler in Bankass, Mali. Photo Credit: Antony, Verploegen research team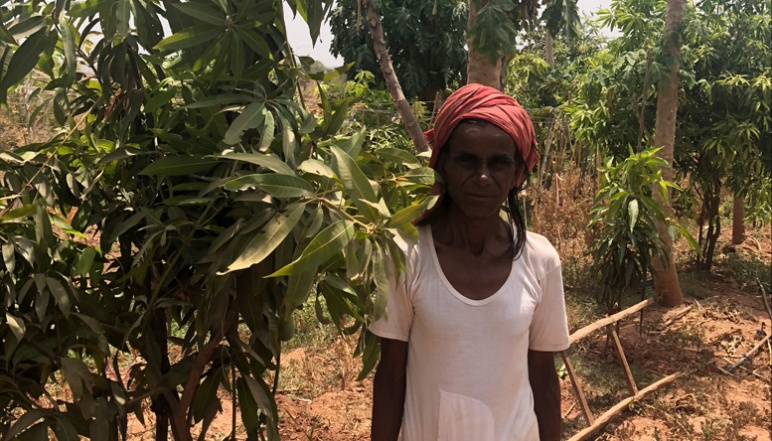 Mundavada Ter Sing, a local farmer from Mahisagar, Gujarat. Photo Credit: Antony, Verploegen research team
Challenge:
In India, 30% of the fruit and vegetables cultivated annually are lost due to spoilage. The annual post-harvest fruit and vegetable losses in Gujarat alone amounted to $1.8 billion. The lack of postharvest fruit and vegetable cooling and storage solutions available to smallholder farmers results in food spoilage, reduced income, and wasted time and labor.
Research Strategy
Construct demonstration evaporative cooling chambers at three locations in Gujarat for use by members of farming cooperatives in need of improved vegetable storage
Use data logging sensors to measure the ambient temperature and humidity, interior temperature and humidity of the evaporative cooling chamber, and the moisture of the sand used to retain water
Conduct interviews with farmers who are users of evaporative cooling chambers to understand how the devices are being used and the value they create for farmers
Project description
In hot and dry regions, storing fruits and vegetables at lower temperatures and high relative humidity environments can drastically increase their shelf life. Most techniques for cooling and storing fruits and vegetables rely on electricity, which even if available, may be prohibitively expensive to farmers living in remote areas on less than $3 a day. The solution proposed by this research team is a storage technology that uses the natural evaporation of water to create a cool and humid environment that prevents rot and dehydration, all without the need for electricity. Working with the CInI (an Initiative of Tata Trust, India), MIT D-Lab will construct demonstration evaporative cooling chambers designed to meet the needs of smallholder farmers in low-income, rural communities in Gujarat, India. Data logging sensors will be used to monitor the performance of the evaporative cooling chambers, and interviews with farmers using the devices will be conducted to understand how the devices are being used and the value they create for farmers. This project will build evidence for funders and implementing organizations to support the dissemination of these technologies that address postharvest storage challenges.
Outcomes
Three brick evaporative cooling chambers were constructed in three villages, and one farmer constructed his own chamber with the same design 
Sensors were installed on the brick evaporative cooling chambers to monitor (retrieval and analysis of the data is planned)
Interviews with 13 farmers who used the evaporative cooling chambers were conducted (additional interviews are planned)
News
Additional Details
Impact Areas
Research Themes
Sensors & Monitoring
Technology & Commercialization
Transforming Food Systems
Equity & Access
Year Funded
Grant Type
Status