Our Research
In-situ particle characterization in emulsions for field-scale quality assurance in the dairy industry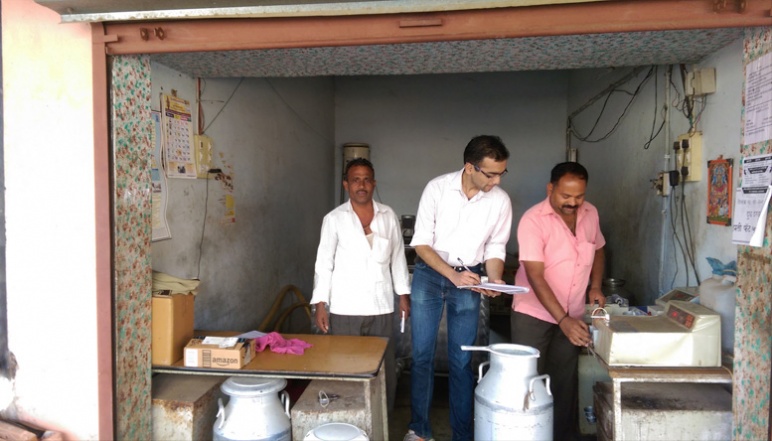 Photo Credit Sarma research team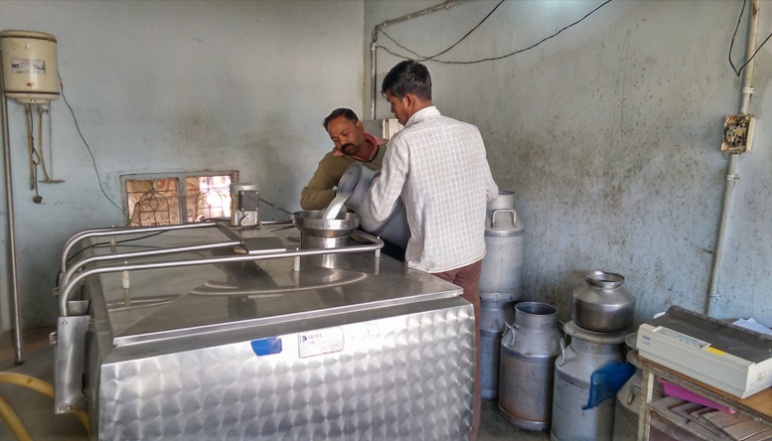 Photo Credit Sarma research team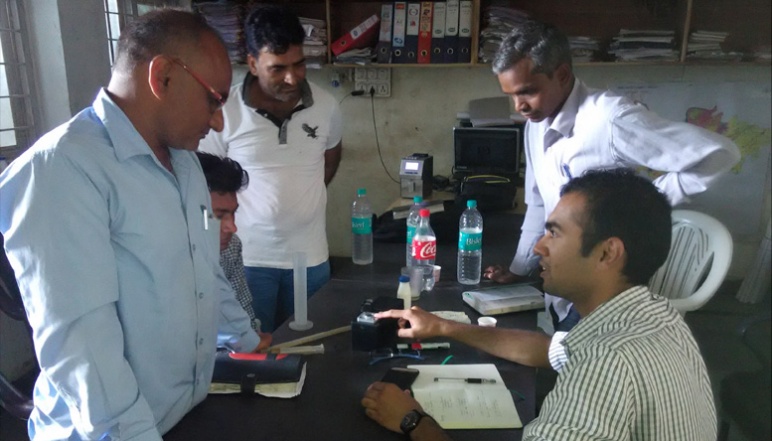 Photo Credit Sarma research team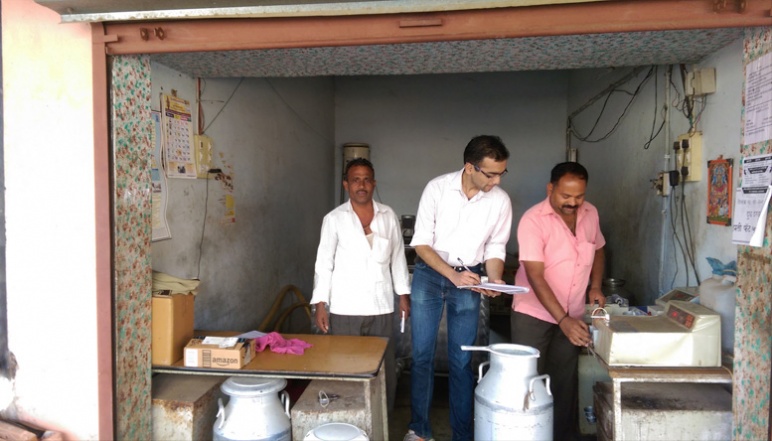 Photo Credit Sarma research team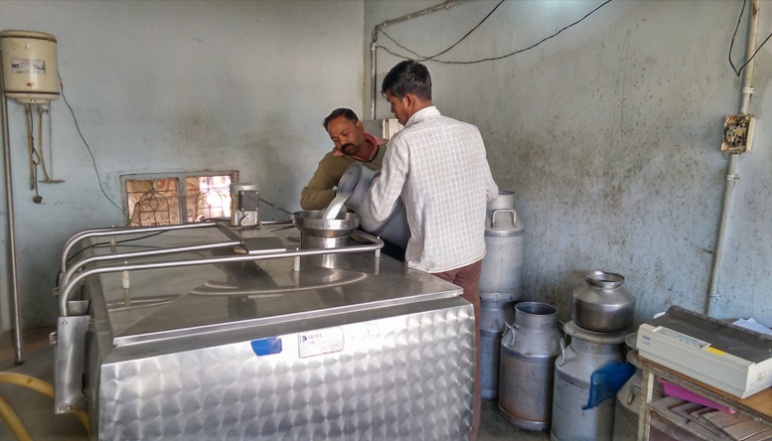 Photo Credit Sarma research team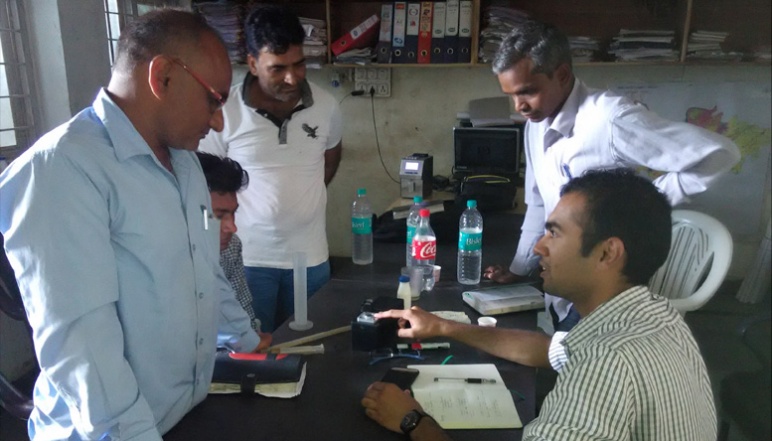 Photo Credit Sarma research team
Challenge:
How can nutritional quality and consistency of dairy products across the supply chain in India be ensured?
Research Strategy
Develop and test image processing system as basis for sensor to measure milk protein and fat content
Engineer an inexpensive handheld device 
Assess dairy industry supply chain in India to align sensor commercialization strategy with need
Project description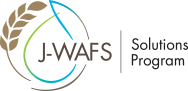 The dairy industry in India is dotted with millions of small-holding farmers spread across the country. The supply chain is complicated and opaque, leading to severe quality and safety concerns among consumers. Developing methods for in-situ characterization of particles in dense emulsions such as milk will allow users at village-level milk collection centers to test their supplies to ensure quality and nutritional consistency. In this project, the research team aimed to ensure real-time control across the dairy industry supply chain – from farmers, to collection centers, to processing plants. They created an optical method to rapidly measure milkfat and protein and envision using this to build portable low-cost instruments to indicate primary milk quality and in turn improve traceability and enable real-time control. Their target end-users were an estimated 300,000 village-level milk collection centers across India. During the grant period, they reduced the technology to practice, objectively evaluated its capabilities, and accurately analyzed its value proposition and market potential.
Outcomes
Developed a new non-contact structured light imaging system that was tested and proved successful in the laboratory and in the field
Built and validated a detailed market analysis through multiple field visits and interviews with key stakeholders in India's dairy industry and entrepreneurship ecosystem
Publications
Pranay Jain, Sanjay E. Sarma, Nature Scientific Reports, 2019
Pranay Jain, Sanjay E. Sarma, OSA Advanced Photonics Congress 2017, 2018
Additional Details
Impact Areas
Research Themes
Sensors & Monitoring
Technology & Commercialization
Transforming Food Systems
Equity & Access
Year Funded
Grant Type
Status