FACT Alliance Executive Committee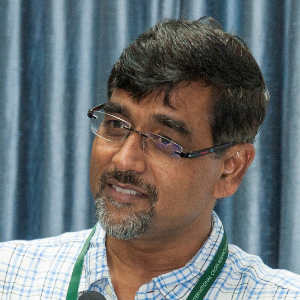 Shalander Kumar
FACT Alliance Executive Committee Member
Agricultural Economist and System Scientist
International Crops Research Institute for the Semi-Arid Tropics (ICRISAT)
Shalander Kumar, PhD, works as an agricultural economist and system scientist at the International Crops Research Institute for the Semi-Arid Tropics (ICRISAT) and has more than 28 years of experience working in South Asia and Sub-Saharan Africa. His areas of interest are food and development policy analysis, development pathways and scaling approaches for climate-smart agriculture, agriculture-nutrition linkages, and ex-ante impact assessment.
Kumar works to find solutions to problems in the food system including those that smallholder farms face, through an innovative agri-food systems approach that uses systems modeling tools, and by mediating policies and developing inclusive markets. He seeks to achieve transformative change by adopting an interdisciplinary approach to development, which considers resilience narratives, co-innovations, human behavior, nutrition, gender, politics, and economics.
Kumar's work has focused on generating evidence on resilience building in the drylands and understanding drivers of nutritional outcomes, rural poverty, and development trajectories. He promotes evidence-based unified scientific frameworks for scaling climate-smart agriculture. He has also contributed approximately 100 journal papers.