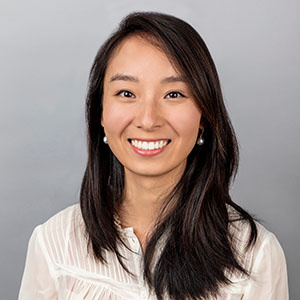 Longzhen (Longy) Han
Director of External Relations
Abdul Latif Jameel Water and Food Systems Lab
Longzhen Han is the director of external relations at the Abdul Latif Jameel Water and Food Systems Lab (J-WAFS) at MIT. Longzhen works with corporate, government, and non-profit partners to directly support and engage with MIT research through J-WAFS' Research Affiliate program.

Prior to joining J-WAFS, Longzhen worked at MIT Sloan on the Regional Entrepreneurship Acceleration Program (MIT REAP) where she engaged with global regions to build strategies for accelerating innovation-driven entrepreneurial ecosystems. She has previously worked with Venture Café Foundation and Harvard University. Before coming to the U.S. she practiced as a lawyer in Australia, where she is from.
Longzhen holds bachelor's degrees in law and commerce from the University of Melbourne, and a master's degree in technology, innovation, and education from the Harvard University Graduate School of Education. When not in the office she enjoys writing picture books that build children's empathy for cultures around the world. An avid traveler, she has trekked around all seven continents and over 55 countries.