Judging Panel for World Water Day Video Competition
J-WAFS has announced the judging panel for the 2021 World Water Day Video Competition: MIT Research for a Water Secure Future. The panel is comprised of water systems experts across industry and academia. Learn more about each of our judges below: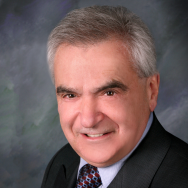 Leon Awerbuch
Leon Awerbuch has been involved in the desalination industry for more than 45 years. He joined Bechtel Group in 1972 in R&D followed by increased responsibilities for power and water programs as International Bechtel Co. Ltd Vice President and senior regional representative for the Middle East. During his 35-year career with Bechtel, he oversaw desalination programs involved in R&D, design, and engineering as well as EPC of desalination and power projects.
---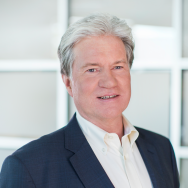 Dave Ayers
Dave Ayers is currently vice president, innovation strategy & partnerships at Xylem, experienced in global R&D, product management, supply chain, quality and lifecycle management. His almost 40 years of experience crosses telecommunications, as well as more recently smart energy and water networks, involving products and technologies ranging from silicon design, RF engineering, hardware products up to software analytics and network management. Dave has previously served in several executive leadership positions in companies such as Lucent Technologies, and Sensus, as well as several advisory boards with private enterprises and universities.
---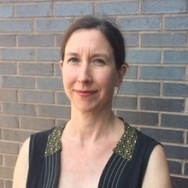 Annie Baxter
Annie Baxter is the content manager at American Public Media's Water Main project, a special initiative focused on water issues. The Water Main's two big current projects are the Field Work podcast and the In Deep podcast. Prior to working at the Water Main, Annie was a reporter for the national business program Marketplace.
---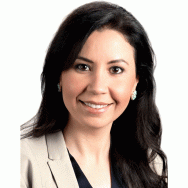 Noha El-Ghobashy
Noha El-Ghobashy is chief operating officer of the Institute for Transformative Technologies, developing technology-led services for low-income communities, with a track record of spinning off financially sustainable businesses in partnership with trusted emerging market companies. Prior to ITT, Noha was founder and president of Engineering for Change (E4C) and executive director of the ASME Foundation in New York City, focusing on engineering education, social innovation and sustainable design.
---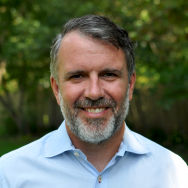 Rob Ellison
Rob Ellison is the director of engineering for Sea-Bird Scientific. Sea-Bird Scientific is the world's largest developer and manufacturer of products for the measurement of salinity, temperature, pressure, dissolved oxygen, fluorescence, nutrients, and other related oceanographic parameters in marine waters. Prior to Sea-Bird, Rob served as vice president of technology for Xylem's Analytics Division. Rob has over 25 years' experience in developing innovative sensing solutions with a focus on in situ sensing technologies that enable high-resolution data collection to enable more informed decision-making. Rob has a master's degree in biological oceanography from Old Dominion University and a bachelor's in biology with a concentration in marine science from Boston University.
---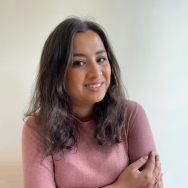 Amna Fatani
Amna Fatani leads strategy for Community Jameel. She oversees the development of Community Jameel's projects in climate, health, and education. With a background in economic development, management consulting, and research, Amna has expertise in developing social programs designed for impact and driven by local voices and needs. She holds a master's degree in International Development from Georgetown University.
---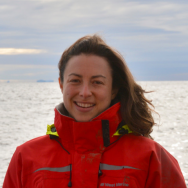 Alexis Fischer
Alexis Fischer is a biological oceanographer at the Woods Hole Oceanographic Institution whose research strives to understand the fundamental question: what causes massive accumulations of phytoplankton ("blooms") to begin and end? Her approach is to combine 3 tools: remotely sensed data from novel physical, chemical, and biological sensors, laboratory experiments assaying phytoplankton physiology, and biological models. A research area of interest is harmful algal blooms, and associated water quality problems.
---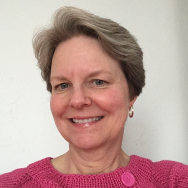 Karen Golmer
Karen Golmer is the Innovation Manager at the MIT Deshpande Center for Technological Innovation and a National Science Foundation I-Corps Instructor. She has had a long career in the water industry spanning from technician to executive director in a variety of large corporations and start-ups.
---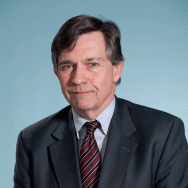 Jim Gomes
Jim Gomes is the senior advisor to the MIT vice president for research Maria T. Zuber. In this role he assists Dr. Zuber in overseeing the implementation of MIT's Plan for Action on Climate Change. Trained as a lawyer and policy analyst, Jim previously served as a Massachusetts Assistant Attorney General, the commonwealth's Undersecretary for Environmental Affairs, and president of the Environmental League of Massachusetts.
---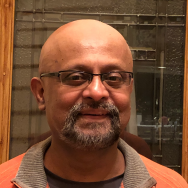 Shafiqul Islam
Shafiqul Islam is a professor in the Department of Civil and Environmental Engineering and a professor of Water Diplomacy at the Fletcher School of Law and Diplomacy at Tufts University. Dr. Islam is the director of the Water Diplomacy Program. He works on availability, access and allocation of water within the context of climate challenges, health, and diplomacy.
---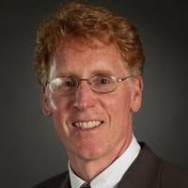 Joseph J Laukaitis
JJ Laukaitis SM '95 is a program director at the Office of Corporate Relations at MIT. JJ has worked closely with J-WAFS' Research Affiliate program and helps introduce J-WAFS research topics to ILP members and identify prospective Research Affiliate companies.
---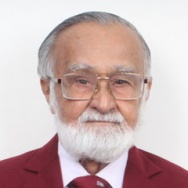 Kishore Mariwala
Kishore V. Mariwala SM '59 is a chemical engineer with a professional career spanning the consumer products industry. He has previously served as president of the Indian Chemical Manufacturers Association and currently works on an agricultural waste management project through Hindustan Polyamides & Fibres Limited and sits on the board of Marico Innovation Foundation.
---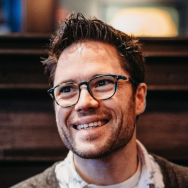 Ronan McGovern
Ronan McGovern is a graduate of University College Dublin and MIT, where he completed his PhD in Mechanical Engineering in 2014. Ronan was founder and CEO of Sandymount Technologies, a beverage process technology spinout from MIT that was recently acquired by Alfa Laval. Ronan also co-founded COVID-19 Response LLC, a hand sanitizer business that produced over 3,000,000 bottles of hand sanitizer in 2020, with proceeds going to charities supporting low-income families. Ronan currently lives in Dublin, Ireland.
---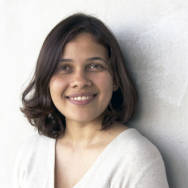 Neha Mehta
Neha Mehta is a biogeochemist and seeks to derive fundamental and applied insights about the impacts of pollutants in natural and contaminated environments. She finished her Ph.D. at MIT in environmental science, and currently a postdoctoral scholar at Sorbonne University, France, working on bioremediation approaches, and microbial metal cycling. She also has experience working in the startup sector on the development of energy-efficient water treatment methods.
---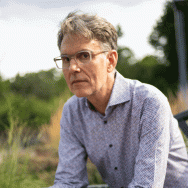 Todd Melby
Todd Melby is a reporter, documentarian, and podcast producer. He's the author of "A Lot Can Happen in the Middle of Nowhere: The Untold Story of the Making of Fargo," a nonfiction book the 1996 movie. Black Gold Boom, his public media series on North Dakota's oil boom, featured stories of hope and despair. Spirit and Body Willing: Sex Over Age 70 and Death's Footprint, radio documentaries he coproduced with Diane Richard, won national Edward R. Murrow awards. He lives in Minneapolis.
---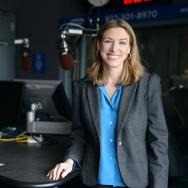 Kara Miller
Kara Miller is the host and executive editor of Innovation Hub, which airs on more than 120 public radio stations, including New York, Chicago, Boston, Houston, and Philadelphia. Innovation Hub is a weekly, hour-long program that focuses on big ideas – both how they've built the world we live in and how they'll shape the future.
---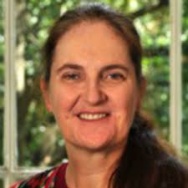 Susan Murcott
Susan Murcott is an entrepreneur, innovator and lecturer at MIT. She has held various research and teaching positions in the Civil and Environmental Engineering Department, the Department of Urban Studies and Planning and today is based at MIT D-Lab, a program that advances collaborative approaches and practical solutions to global poverty. She has an impressive record of mentoring students in designing simple solutions for low-income communities as well as in humanitarian disaster settings.
---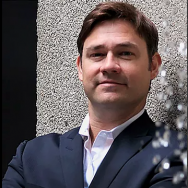 Michael Murphy
Michael Murphy is the CEO of X2O, an early-stage water quality sensing and data science company that launched in September of 2019. Previously, Michael has held many roles and leadership positions in water for twenty years spanning international development, policy, technology acceleration, grant-making, industry development, and now most recently in the startup world.
---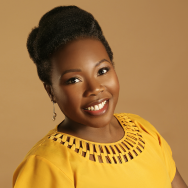 Rahkia Nance
Rahkia Nance is an award-winning communications professional with more than 15 years of experience. She has served in a variety of communication leadership roles and is the senior communications manager at the Water Environment Federation , where she manages the organization's social media accounts. A former newspaper reporter, Ms. Nance has a bachelor's degree in journalism from Florida A&M University, a master's degree in strategic communication from American University, and a professional certificate in strategic management from Georgetown University.
---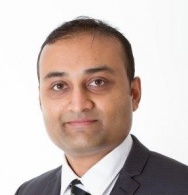 Vinod Ramachandran
Vinod Ramachandran has been in the water industry for over twenty years with various roles in commercial engineering, sales, consultancy and recent previous role as director of SUEZ's Singapore Water Technology Centre. In his current role, Vinod is the global open innovations leader for SUEZ Water Technologies & Solutions where he leads the external innovation and partnerships for the business and in this capacity. Vinod interacts with the external ecosystem including start-ups, innovative technology providers and research organizations working to develop next generation of products and solutions.
---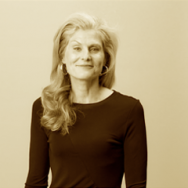 Jenny Rider
Jenny Rider is vice president, strategic communications and content, at Xylem, a leading global water technology provider dedicated to solving water and advancing sustainability through innovation. She has worked at The New York Times Company, CNN, ABC, and on a national presidential campaign, and consulted across multiple sectors as a communications strategist and storyteller.
---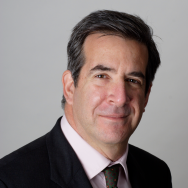 John Rossant
John Rossant is the founder and chairman of the NewCities Foundation. From its founding in 2010, NewCities' mission has focused on shaping a better and more sustainable urban future by generating and scaling ideas and solutions through events, research, and urban innovation projects - with a particular focus on the impact of new technologies on city-building. John is also CEO of CoMotion, the Los Angeles, CA-based events and digital media company focused on the new mobility space. CoMotion is the organizer of the CoMotion LA and CoMotion MIAMI conferences on the future of mobility and publishes CoMotion NEWS and the webinar series CoMotion LIVE.
---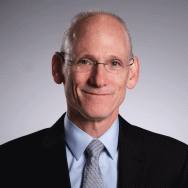 Aaron Salzberg
Aaron Salzberg currently serves as the director of the Water Institute at the University of North Carolina. Before joining UNC, Aaron was the Department of State's first special coordinator for water and led the development and implementation of the first U.S. Global Water Strategy.
---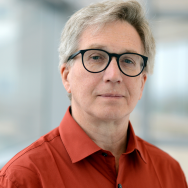 Chris Schmidt
Chris is an award-winning producer and director of documentaries and factual television series. Primarily focused on long-form films, Chris oversees NOVA's development team in creating new multi-hour projects in collaboration with U.S. filmmakers and international co-producers. Since joining NOVA in 2012 he has developed and contributed to more than 100 ground-breaking films and series including The Planets, Black Hole Apocalypse, Great Math Mystery, Einstein's Quantum Riddle Eclipse Over America, Making North America, Hunting The Elements, Making Stuff, and Cyberwar Threat.
---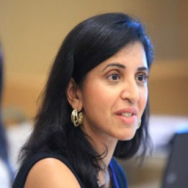 Yasmin Siddiqi
Yasmin Siddiqi is a chartered civil engineer and has a post graduate degree in irrigation engineering. She has over 20 years of experience in water resources management, irrigation, knowledge management and leading teams at Asian Development Bank (ADB). She is currently the operational director for agriculture and natural resources in the Central and West Asia Department of ADB.
---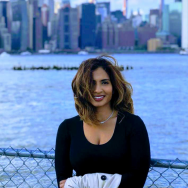 Uzma Sulaiman
Uzma Sulaiman is associate director, partnerships for Community Jameel, an international organization tackling some of the world's most urgent challenges, using a pioneering approach grounded in evidence, science, data and technology. Prior to joining Community Jameel, Uzma spent six years at Save the Children as head of Middle East partnerships. She holds a Master's degree in international journalism from City University London and a Bachelor's degree in history and policy from the University of Exeter.
---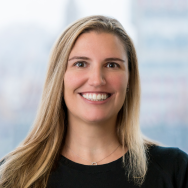 Liz Vena
Liz Vena is the associate director of strategic initiatives in MIT's Office of Resource Development. Her work focuses on developing fundraising strategies to build philanthropic support for the priority areas in The MIT Campaign for a Better World.
---