Judging Panel for J-WAFS 2020 World Food Day Video Competition
J-WAFS has announced the judging panel for the 2020 World Food Day Video Competition: MIT Research for a Food Secure Future. The panel is comprised of food systems experts across industry and academia. Learn more about each of our judges below: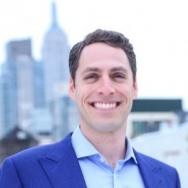 Alex Borschow
Alex Borschow '06, MBA '14 is a managing partner at Semillero Ventures, a growth-stage private equity investment fund specializing in agriculture, food, agribusiness focusing on Puerto Rico. Alex combines his skills in finance with his specialization in the food and agriculture sectors to advise and invest with companies within the industry.
---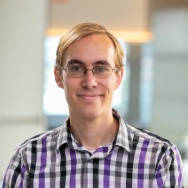 Alexander Dale
Alexander Dale leads the Sustainability Community at MIT Solve. At Solve, Alexander works to address social and environmental challenges by finding innovators and connecting them to people at MIT help that work scale up. Alexander has expertise in interdisciplinary strategy and communications with a background in engineering, non-profit management, and climate, energy, water policy.
---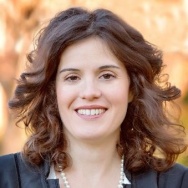 Ann DeWitt
Ann DeWitt PhD '01 is a general partner at The Engine, an MIT organization that provides tech start-ups with the capital, knowledge, connections, and equipment they need to thrive. At The Engine, Ann has led a multi-sector "Provocation" on bringing transformative food & ag tech to market.
---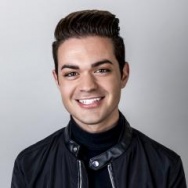 Dominic Farello
Dominic Farello is the communications & policy coordinator for the MIT Sloan Sustainability Initiative. Dominic works on social media and communication strategy with additional expertise in sustainable climate policies.
---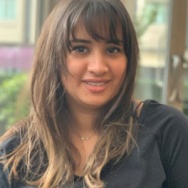 Amna Fatani
Amna Fatani is the assistant director of policy and outreach for J-WAFS funder Community Jameel. Amna has overseen the development of various projects in health and climate, and has special interest in initiatives that promote and contribute towards positive societal change and economic sustainability.
---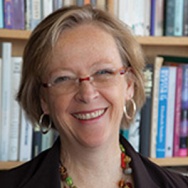 Deborah Fitzgerald
Deborah Fitzgerald is professor of the history of technology in the Program in Science, Technology, and Society (STS) at MIT. Deborah's research focuses on agriculture in 20th century America. She also studies the emergence of scientific, technological, and economic ways of knowing and changing the agricultural world.
---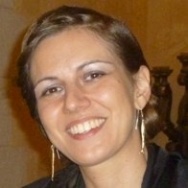 Daniela Giardina
Daniela Giardina is the disaster risk reduction and resilience manager at Oxfam America. Daniela has over ten years of experience working in the water, environment and sanitation sector. She is particularly interested in evidence research to inform policy. At Oxfam, Daniela supports countries and program teams in risk reduction, particularly in areas such as water security and environmental sustainability.
---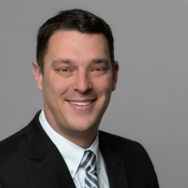 Jon Giebel
Jon Giebel is the Program Lead at Bayer LifeHub Boston. Jon's research experience includes six years studying crop science at Bayer. At LifeHub, Jon works to explore multidisciplinary solutions to complex challenges in the fields of health and nutrition.
---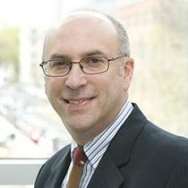 Todd Glickman
Todd Glickman'77 is the senior director for MIT Corporate Relations and its Industrial Liaison Program. With a background is in earth and planetary sciences, Todd has helped engage ILP member companies with J-WAFS and works to convey J-WAFS research through ILP events and other outreach efforts.
---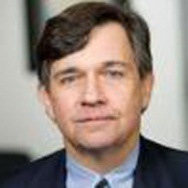 Jim Gomes
Jim Gomes is the senior advisor to the MIT vice president for research and has extensive experience around university research in public policy topics. At the Office of the Vice President for Research, Jim's responsibilities includes shepherding MIT's Plan for Climate Action.
---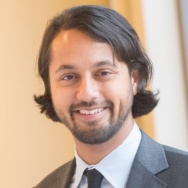 Sidhanth Kamath MBA '15
Sidhanth Kamath is an associate partner at McKinsey & Company where he advises private & public sector clients on strategy and transformation topics including agricultural transformation in East Africa. He is also co-founder of GreenPath Food, which empowers smallholder farmers in Ethiopia by growing exotic, nutritious, sustainably-produced food, and serves on their board of directors.
---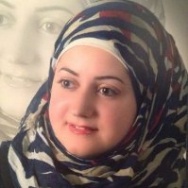 Mariam Keblawi
Mariam Keblawi is the general manager of marketing and public relations for J-WAFS funder Community Jameel. With extensive communications experience, Mariam currently oversees all aspects of Community Jameel's outreach strategy, including media and public relations, corporate positioning, and marketing collateral.
---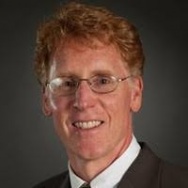 Joseph J Laukaitis
JJ Laukaitis SM '95 is a program director at the Office of Corporate Relations at MIT. JJ has worked closely with J-WAFS' Research Affiilate program and helps introduce J-WAFS research topics to ILP members and identify prospective Research Affiliate companies.
---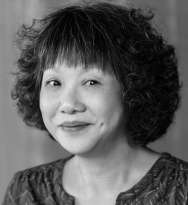 Carmen Lee
Carmen Lee is a retired academic librarian. Carmen recently set up a foundation to fund research that addresses negative impacts of global industrial animal agriculture.
---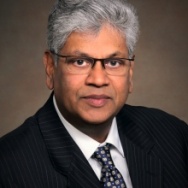 Chandra Madramootoo
Chandra Madramootoo is the James McGill Professor and former dean of the McGill University School of Agricultural and Environmental Sciences. Chandra many years of experience in agricultural research and international agriculture development, and is a visiting scholar with J-WAFS.
---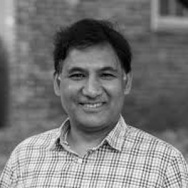 Sanjay Manandhar
Sanjay Manandhar '89, SM '91is the co-founder and CTO of ISM Connect, a board member of the MIT Enterprise Forum, and entrepreneur-in-residence at the MIT Legatum Center for Development and Entrpreneurship. Sanjay has served as a catalyst for the J-WAFS Solutions program.
---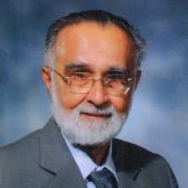 Kishore Mariwala
Kishore Mariwala SM '59 is the founder of Koyla-Ki Pyrolysers Pvt. Ltd and previously served as technical & executive director of The Bombay Oil Industries Pvt. Ltd. Kishore received his master's degree in chemical engineering from MIT and has extensive experience as an entrepreneur with special interest in supporting sustainable business.
---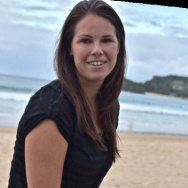 Sarah Nolet
Sarah Nolet SM '16 is the CEO and Founder of AgThentic, a global food and agriculture strategy firm, and co-founder of Tenacious Ventures, Australia's first dedicated agrifood tech VC firm. A former president of the student-run Food and Agriculture Club at MIT, Sarah is an internationally recognized food systems innovation expert, advising dozens of startups and providing consulting to established agribusinesses.
---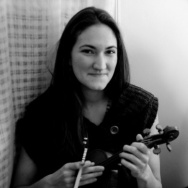 Annie Osborn
Annie Osborn is the east coast university innovation specialist at the Good Food Institute. Annie works with students, faculty, and university administrators to increase engagement and collaboration between universities and the rapidly-growing alternative protein space. Annie comes from a background of development economics and sustainable food systems.
---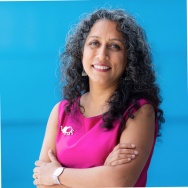 Kavita Prakash-Mani
Kavita Prakash-Mani formerly served as the global conservation director for the World Wildlife Fund, and before that was the executive director of GrowAsia, a multi-stakeholder partnership platform that catalyzes action on inclusive and sustainable agricultural development in South East Asia.
---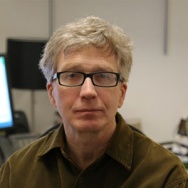 Chris Schmidt
Chris Schmidt is the executive producer at NOVA at WGBH Educational Foundation. Chris is an award-winning producer and director of documentaries and factual television series with years of experience in science communication.
---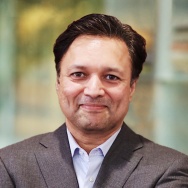 Rajiv Singh
Rajiv Singh is the co-chairman of FoodShot Global, which brings together venture funds, banks, corporations, foundations, universities and non-profits. Rajiv is a strategic advisor and investor in agribusiness with previous experience launching organizations such Foodbytes, the Rabobank-MIT Food and Agribusiness Innovation Prize, and Terra.
---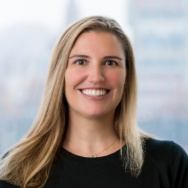 Liz Vena
Liz Vena is the associate director and strategic initiatives officer at the MIT Office of Resource Development. Liz and her office work closely with J-WAFS to introduce our work to alumni, friends, and organizations that can provide private support for scholarships, fellowships, and research funding.
---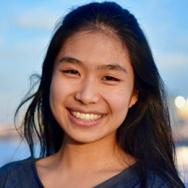 Vivian Zhong
Vivian Zhong '19 is a bioengineering PhD Candidate at Stanford University. There, as well as during her time as an undergraduate in bioengineering at MIT and subsequently as a research associate at VL52 (Flagship Pioneering), she has been pursuing plant bioengineering for agriculture. While at MIT, she served as editor in chief of the university newspaper "The Tech" and has a strong interest in science communication.
---
This competition has been funded through the generous support of MIT alumnus Sanjay Manandhar '89, SM '91.