News
J-WAFS Community Spotlight on Gokul Sampath
As a J-WAFS Fellow and J-WAFS Travel Grant recipient, Sampath helps carry out the J-WAFS mission of securing clean, safe water for all  
Carolyn Blais, J-WAFS November 12, 2023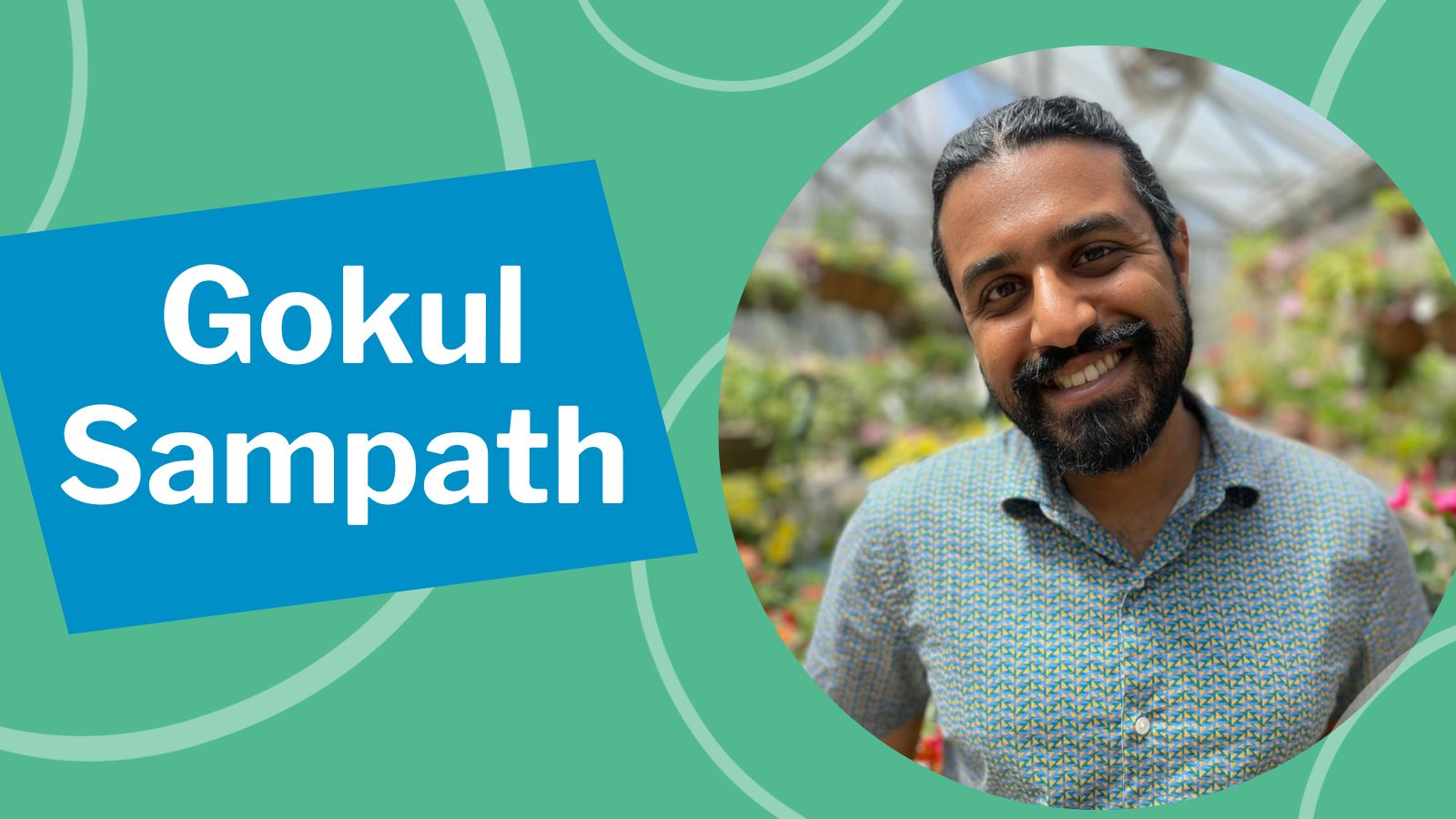 Meet Gokul Sampath, a PhD student in the International Development Group in the Department of Urban Studies and Planning at MIT. His research broadly centers on understanding and overcoming barriers to safe and reliable water access. Currently, Sampath's work focuses on behavioral health strategies to address exposure to dangerous drinking water contaminants in rural India, specifically arsenic in groundwater. The intrusion of naturally occurring arsenic into the groundwater aquifer system of eastern India has been described by the World Health Organization as "the largest slow poisoning of a population in history." Yet even when the Indian government provides safe water sources, households don't always utilize them, continuing to draw water from contaminated sites. Sampath's research, therefore, seeks to answer the question "what factors shape why households do or do not choose to obtain safe water?"
Sampath has been part of the J-WAFS community since 2018, when he worked on a J-WAFS India grant project led by Professor Christopher Knittel. The project involved measuring the effectiveness of programs to reduce groundwater consumption in drought-prone areas of western India through random controlled trials. In 2022, Sampath was awarded a J-WAFS Travel Grant to attend World Water Week in Stockholm, Sweden. There, he represented J-WAFS while attending lectures and sessions on a variety of topics including pollution of rivers, improper water governance, declining groundwater tables, tube well irrigation improvements, and democratizing data for the water sector.
In March of 2023, Sampath spoke at a J-WAFS student event for World Water Day where he offered early insights from his research, including the observation that arsenic awareness campaigns are most effective when households have someone at home to act on health warnings. In April of 2023, Sampath was awarded a J-WAFS Fellowship based on his outstanding research and academic achievements. The fellowship allowed him to travel to India over the summer of 2023 to conduct fieldwork in four arsenic-affected villages in West Bengal to understand how social influence shapes villagers' choices between arsenic-safe and unsafe water sources. Sampath relayed some of his findings at a J-WAFS Fellows' lunch this past October. His presentation, titled "No Household is an Island," explored the causes of arsenic exposure and how the water source choices of friends, neighbors, and kinsmen impact a given household's water source choice.
Recently, Sampath was recognized for his commitment to securing safe water through a prestigious Fulbright-Hays Doctoral Dissertation Research Award. The award program supports individual doctoral students who conduct research in other countries, in modern foreign languages and area studies, for periods of six to twelve months.
"I am truly grateful for the support the Fulbright program has given me throughout my academic career, first as a Fulbright-Nehru and now as a Fulbright-Hays," says Sampath. "This Fulbright Hays Doctoral Dissertation Research Award will support me to again travel to India so I can conduct further, crucial dissertation fieldwork for my research about rural drinking water supply planning in India," he continues.
As part of the Fulbright grant, Sampath will be working on two projects related to his dissertation. The first is about the social determinants of arsenic exposure in West Bengal, and the second is about the role of participatory planning in the government's new program to provide universal access to tap water in every home in India. "This new program, known as the Jal Jeevan Mission, is now one of the most significant public works projects being undertaken in India, and some have hailed it as the most transformative program in the history of rural drinking water planning in the country," says Sampath.
J-WAFS congratulates Gokul Sampath on this outstanding achievement and for his unwavering dedication to solving critical issues in water.
Learn more about Sampath's current research in this video
Video created by Gokul Sampath