Events
Water Management for Future Climate Scenarios
Jan. 31, 2018 3:30 – 5:00 PM E51-095, MIT Wong Auditorium Map Organizer: J-WAFS
Join J-WAFS for an IAP seminar featuring MIT graduate students and postdocs
Water quality and water supply reliability are challenged by climate change in ways that affect livelihoods and ecosystems alike. In fact, climate's influence on water can already be seen through declining groundwater recharge; increased sedimentation and water contamination; intensified droughts, as well as many other indicators. While examples of these challenges manifest at an increasing rate across the globe, demand for water rises as well. Given the short- and long-term uncertainty and regional-differences in ways climate affects water systems, what is to be done? Join J-WAFS for a panel that features research by MIT graduate students and postdocs that addresses this challenging water management issue.
Presenters: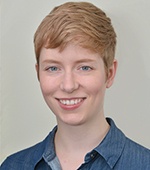 Sarah Fletcher, PhD candidate, Institute for Data, Systems, and Society; 2017-2018 Rasikbhai L. Meswani Fellow for Water Solutions
Sarah Fletcher is a PhD candidate at MIT in the Institute for Data, Systems, and Society and a 2017-2018 Rasikbhai L. Meswani Fellow for Water Solutions at J-WAFS. Her research focuses on water supply planning under uncertainty. She previously worked as a researcher and consultant on issues at the intersection of water, energy, and environment. Sarah has an S.M. in Technology and Policy from MIT and a BA in Physics and Economics from the University of Pennsylvania.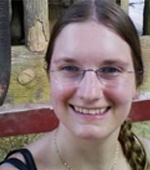 Cristina Logg, MCP candidate in the Department of Urban Studies and Planning
Department of Urban Studies and Planning where she is pursuing both the Environmental Planning Certificate and Sustainability Certificate from DUSP and the Sloan Sustainability Initiative. She previously worked at the U.S. Department of State on highly visible and sensitive Freedom of Information Act cases. Cristina has a BA in International Affairs from George Washington University and an M.A. in Conflict Resolution from Georgetown University.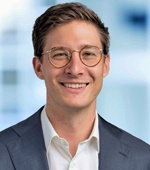 Julian Koelbel, Postdoc, Sloan School of Management
Julian Koelbel is a postdoctoral fellow at the Sloan School, affiliated with the sustainability initiative. He does research on the intersection of sustainability and risk, specifically focusing on water risks. Julian holds a PhD from ETH Zurich and and an MSc from the University of Oxford.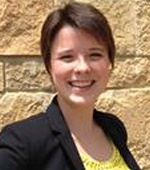 Cindy Noe, MPA/MBA candidate at the Harvard Kennedy School of Government and the Sloan School of Management
Cindy Noe is pursuing a dual MBA/Master in Public Administration between MIT Sloan and Harvard Kennedy School. She is a research affiliate with the MIT Sloan Sustainability Certificate, former Co-Director of the MIT Water Innovation Prize, and former Co-President of Sloan Net Impact. She previously advised the strategy and operations of U.S. federal government agencies as a consultant with Deloitte, and she will return to Deloitte after graduation to work in supply chain and sustainability strategy.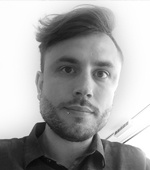 Tyler Swingle, M.Arch candidate in the Department of Architecture
Tyler Swingleis a Master's of Architecture candidate at the MIT School of Architecture and Planning. His work concerns the ways architecture can be used as a frame through which people can engage non-human actor-networks, and is currently focused on the fracking industry's influence on the landscape in the Midwestern United States.
Panel moderator: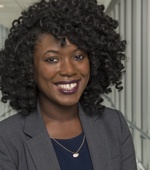 Janelle Heslop, Dual Degree SM/MBA candidate in the Department of Civil and Environmental Engineering and the Sloan School of Management
Janelle Heslop is a Leaders for Global Operations Fellow at MIT, pursuing an SM in Civil and Environmental Engineering and an MBA. Before MIT, Janelle was a Senior Associate at Veolia, a leading global water services company, where she managed a large-scale transformation program for NYC's water utility. Janelle has a BS in Earth and Environmental Engineering from Columbia University.
For more information contact Andi Sutton, J-WAFS Communications and Program Manager at arsutton@mit.edu