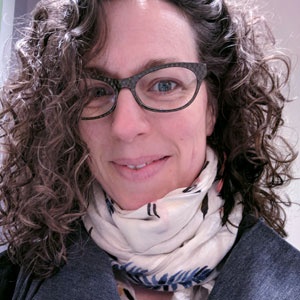 Andi Sutton
Communications and Program Manager
Abdul Latif Jameel Water and Food Systems Lab
Andi Sutton is the communications and program manager for the Abdul Latif Jameel Water and Food Systems Lab (J-WAFS) at MIT. Andi manages communications and outreach for J-WAFS, overseeing comprehensive communications strategies for the lab and coordinating our contact with various stakeholders. She also collaborates on the administration of J-WAFS' varied activities, including workshops and events, external proposals, and J-WAFS grants and fellowship programs.
Before joining J-WAFS, Andi worked for 12 years as program manager for the Consortium for Graduate Studies in Gender, Culture, Women, and Sexuality (GCWS) at MIT. Due to her extensive experience in academic program administration and institutional collaboration, she has also served as an independent consultant to several emerging consortia across the US. Andi is also an awarded and internationally-exhibiting artist. Since 2003, she has been producing collaborative participatory public art works focused on food justice, water quality, and climate change.
Andi holds two undergraduate degrees from Tufts University and the School of the Museum of Fine Arts, Boston in women's studies and fine art. She is a passionate cook and gardener and incorporates these methodologies into everything in which she engages.