About J-WAFS' Founding
Learn more about the founding of the Abdul Latif Jameel Water and Food Systems Lab and our growth since 2014.  
The Abdul Latif Jameel Water and Food Systems Lab was founded in 2014 through a generous gift provided by MIT alumnus Mohammed Abdul Latif Jameel '78, who is founder of the social enterprise organization Community Jameel, and chairman and CEO of the diversified Abdul Latif Jameel business. In 2015 Mr. Jameel provided additional funding through Community Jameel to launch the J-WAFS Solutions Program to support the commercialization of MIT food and water technologies.
Community Jameel has partnered with MIT on several initiatives addressing the most significant problems facing mankind. Community Jameel has supported the Abdul Latif Jameel Poverty Action Lab (J-PAL) at MIT since 2005, and co-founded (with MIT) the Abdul Latif Jameel World Education Lab (J-WEL, in 2017) and the Abdul Latif Jameel Clinic for Machine Learning in Health (J-Clinic, in 2018).
Commenting on the establishment of J-WAFS at MIT, Mr. Jameel noted "I was lucky to have studied at MIT, where I witnessed firsthand how MIT uses science, technology, and scholarship to solve 'real-world' problems of global significance. This experience led me to have no hesitation in helping MIT by providing the significant resources to start the Lab, which will help find solutions to two of the biggest problems facing mankind. Water and food are essential to life: without them mankind simply cannot survive. How will we find enough food to feed 2 billion more people by mid-century with an eventually declining agricultural footprint and water resources? I hope that this new Lab can address these historic challenges facing us all and help change the future now for generations to come."
"The time is right now to look at water and food security because both humankind and the planet itself are changing rapidly."
—Mohammed Abdul Latif Jameel '78, benefactor of the Abdul Latif Jameel Water and Food Systems Lab at MIT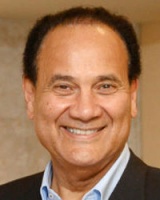 Why "Systems"?
The term "systems" implies complexity and interdisciplinarity. Applied to the water and food sectors, it casts a wide net that encompasses infrastructure analysis, economic development strategies, policy, and human behavior as well as the innovations in science and technology that lead to new products and improved processes that will make our water and food systems safe, secure, and sustainable. Furthermore, the comprehensive approach that a systems perspective enables takes into account social, political, and environmental contexts, as well as the human resources that are involved in our water and food systems at every level.
Our projects emerge out of numerous academic disciplines at MIT, as diverse as mechanical engineering, chemistry, and anthropology. J-WAFS' engagement with a wide range of MIT departments, labs, and centers enables us to address all aspects of the world's water and food systems. J-WAFS-funded research is driving improvements in:
Water safety and supply;
Food safety and supply;
Agricultural technology—food genetics, fertilizers, irrigation, and packaging;
The sustainability of food and water systems—and the adaptation strategies needed to respond to climate change;
The energy efficiency of our water and food systems,
Economic and policy strategies to ensure the resilience of our water and food supplies;
And many more.
The variety of problems we tackle and research approaches we support continues to grow, reflecting the need to broadly engage MIT's diverse research community in order to meet humankind's water and food needs today and in the future . All the while, our goal stays the same: securing humankind's vital resources: WATER and FOOD.